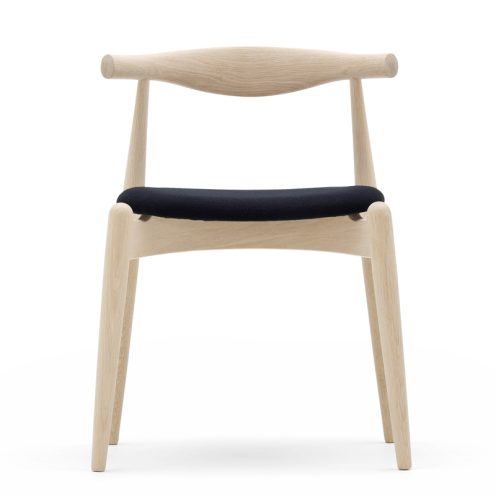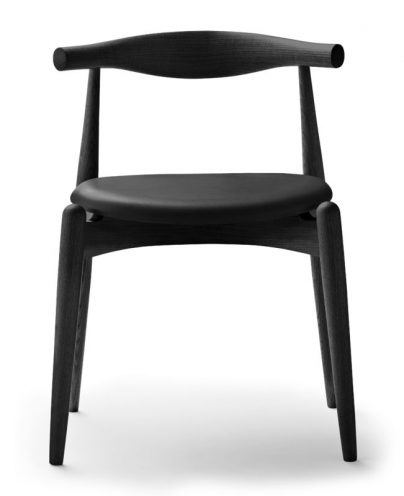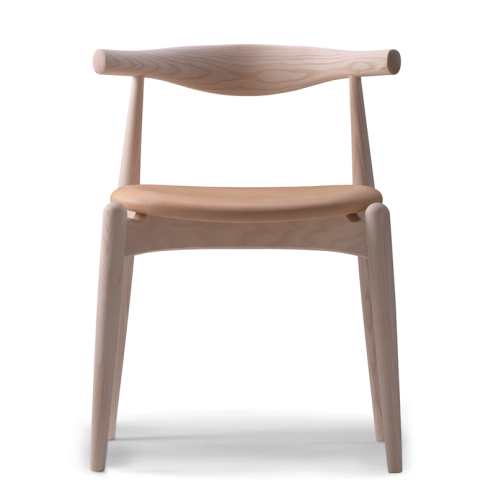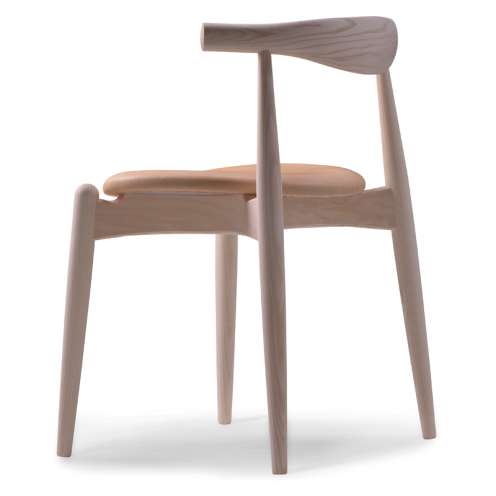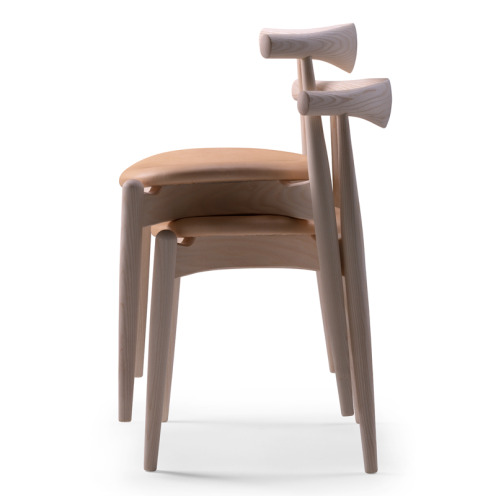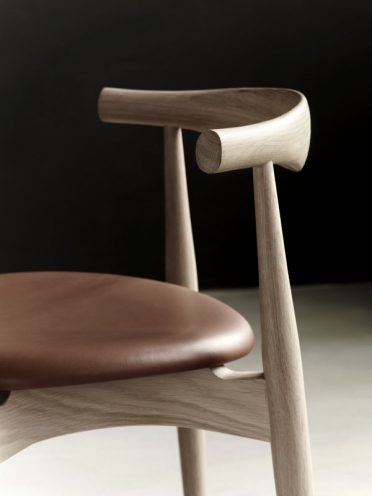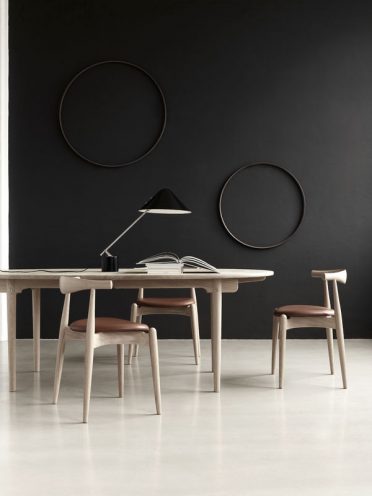 CH20 Elbow Chair
Hans J. Wegner for Carl Hansen & Son - 1956/2005
Designed by Hans Wegner in 1956, the beautiful, stackable Elbow Chair was first produced in 2005. The unique seat base, seeming to float above the legs, is made from 11-ply laminate and provides exceptional stability without the use of any crosspieces underneath. The characteristic rounded backrest, steam bent and crafted from a single piece of solid wood, invites one to turn and rest an arm, hence the name.
From $1210 
Materials:
Solid beech or oak frame. Finishes include soap, lacquer, colour, or oiled. White Oil and Smoked stain also available on oak. Seat made of hardwood laminate and cold foam, upholstered in fabric or leather. CHS Colours: Oak has a clearly visible wood structure when painted. Oak is available only in black (NCS S9000-N). Beech has minimal structure when painted. Beech is available in all colours. Stack 4 high.
Dimensions:
21.3" W x 18.5" D x 28.74" H, Seat H 18.1"