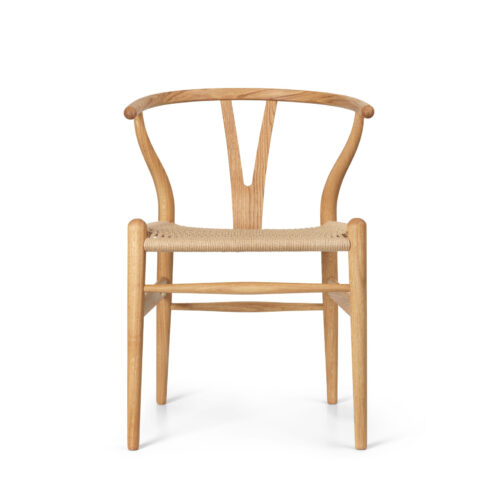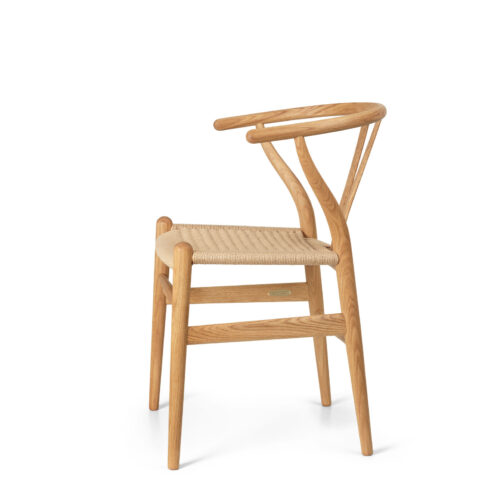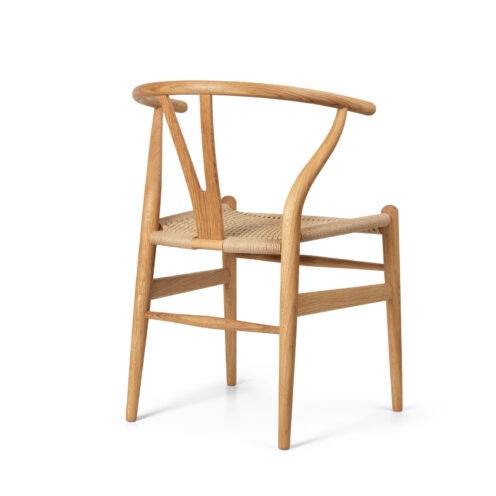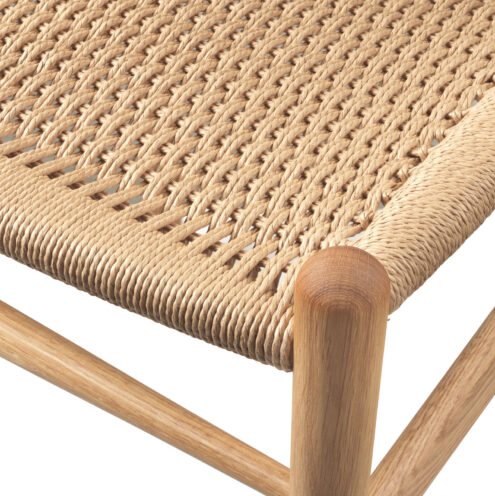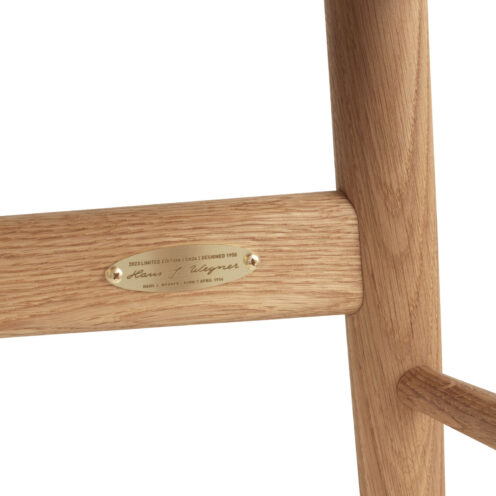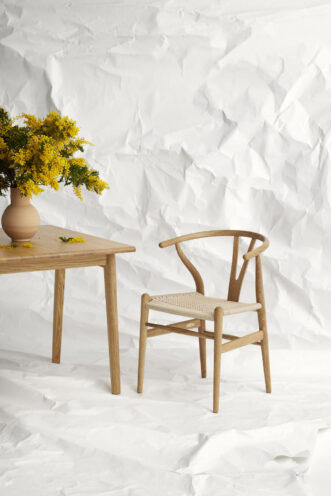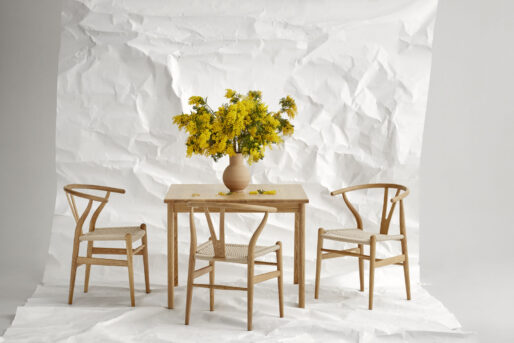 CH24 Wishbone Chair Birthday Edition 2023
Hans J. Wegner for Carl Hansen & Son - 1949 / 2023
Carl Hansen & Søn once again marks the birthday of Hans J. Wegner on April 2nd with a special edition of the iconic CH24 Wishbone Chair. This year they present the birthday edition in a natural combination of FSCTM-certified oak with double woven paper cord. The inspiration for this special edition arises from 'THE LAB', the Danish-based apprentice workshop of Carl Hansen & Søn, where 20 young aspiring cabinetmakers are trained and educated every year. The apprentices were commissioned to come up with a design idea for a new seat for the CH24 Wishbone Chair. The best proposal was tested, approved by Hans J. Wegners Tegnestue, and further developed by skilled weave masters at Carl Hansen & Søn. The CH24 Birthday Edition 2023 features an exclusive small brass plate engraved with Hans J. Wegner's signature and date of birth discreetly placed on the inside of the frame. It also comes with a certificate of authenticity.
Limited quantities are available.
$1710 
Materials:
Oiled, FSC-certified oak and natural paper cord. The chair is originally crafted with an envelope woven seat, but this special edition is woven in a double, 'plain weave' pattern, which requires double the amount of time to complete for a skilled weaver.
Dimensions:
21.6" W x 20" D x 29.9" H, 17.8" Seat H