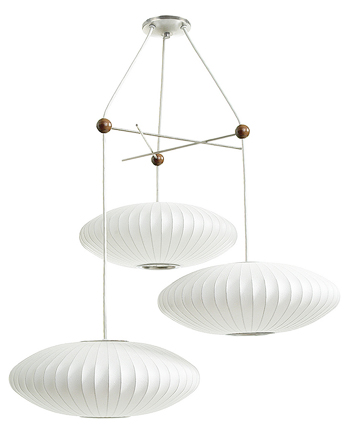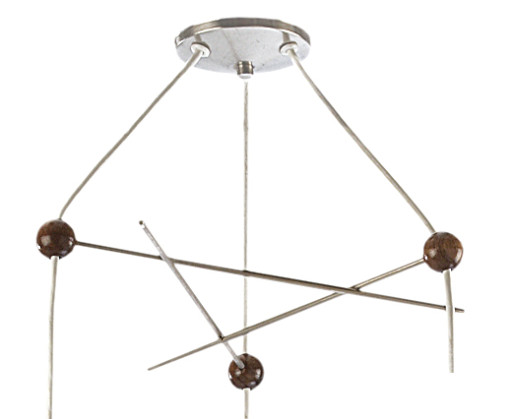 Nelson® Triple Bubble Lamp Fixture
George Nelson for Herman Miller® - 1952
The Triple Bubble Lamp fixture allows you to combine Nelson Bubble Lamps in threes. There are some size limitations but the fixture allows a broad range of mixing and matching among the many styles and sizes of Bubble Lamp available. Pendant Lamps sold separately.
Herman Miller Sale – 25% off til November 28
$703 $527.25
Materials:
Solid walnut balls with nickel-plated steel, zinc-plated mechanism. Comes with a 5.25" brushed, nickel-plated steel ceiling plate. Distance between metal rods and walnut ball is 14.5 inches. Pendants should not exceed 19 inches in diameter. Pendants and cord are not included.