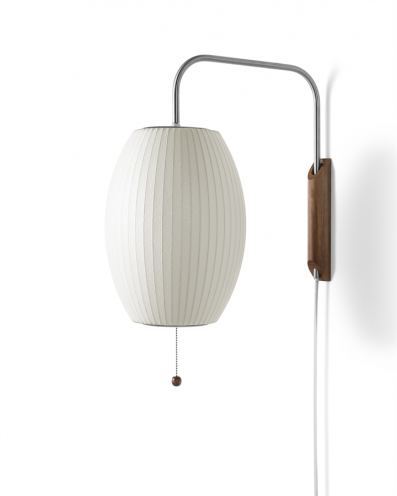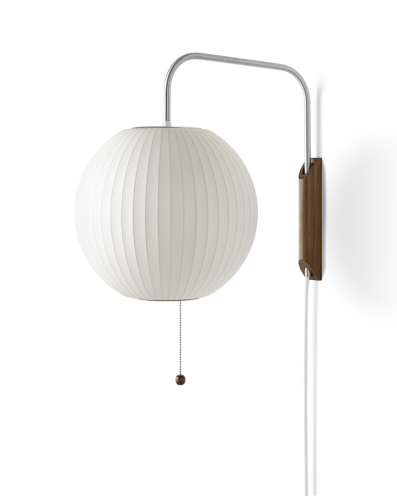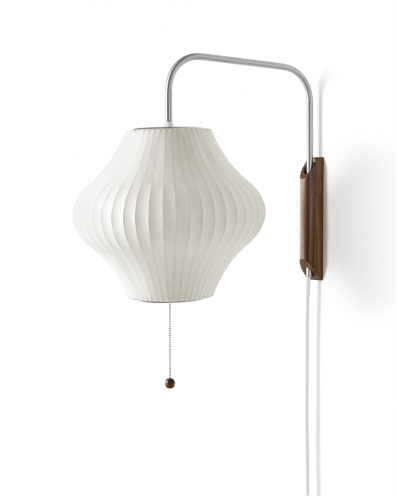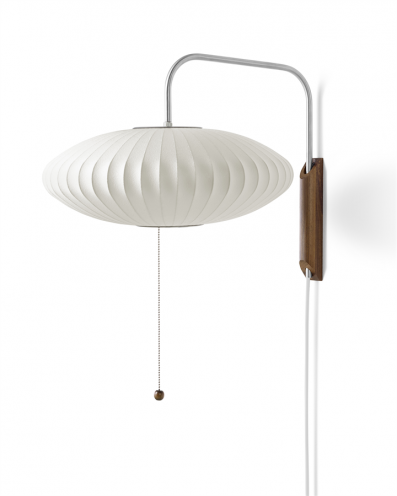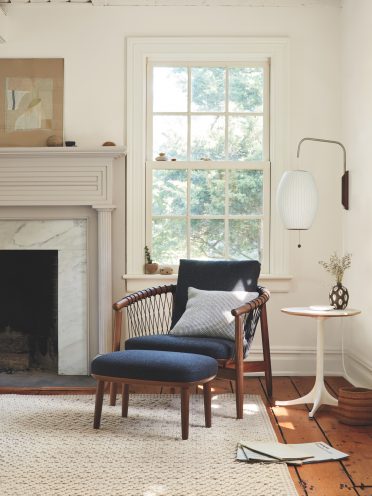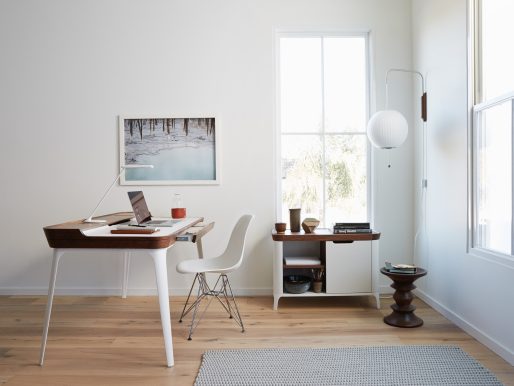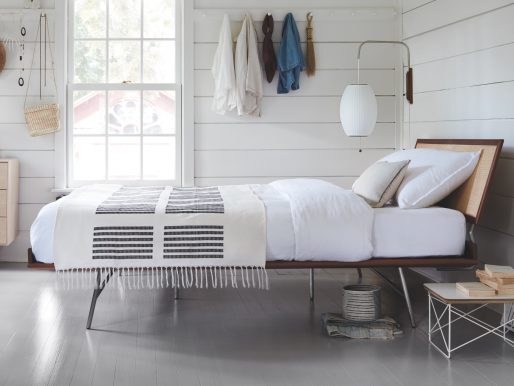 Nelson® Wall Sconce
George Nelson for Herman Miller® - 1952/2016
An assortment of lights in various spherical silhouettes, the Nelson Bubble Lamps add a touch of softness and luminosity to interiors. Designed by George Nelson in 1952, these elegant fixtures are fashioned from a sturdy, lightweight steel frame yet have a delicate, floating quality. The Nelson Wall Sconces are available in four unique bubble styles: Ball, Cigar, Pear, and Saucer. They are suspended from a walnut wall mount and will warm any interior with soft, diffused light. A swivel hinge allows for adjustment from left to right and up and down.
Herman Miller Sale – 25% off til November 28
$703 $527.25
Materials:
Sconce is constructed with a 2-inch-thick walnut mount and a brushed-nickel steel arm that extends approximately 14 inches. Bulb is not included. Sconces come with a 12-foot cord. Product is UL-listed and rated for bulbs up to 150 watts, except for the Saucer which is rated for a 60 watt bulb. Sconce arm has a swivel hinge and adjustable 144-inch long plug-in cord with a counterweight, allowing for height adjustment from left-to-right, and up-and-down, without having to change its position on the wall. Ships ready to assemble. Small size Bubble shades are used.
Dimensions:
Arm: 16.75" H; Cigar: 18" D, Ball and Pear: 21" D, Saucer: 23" D