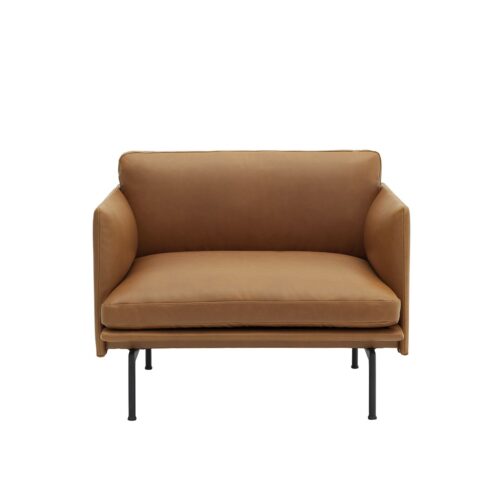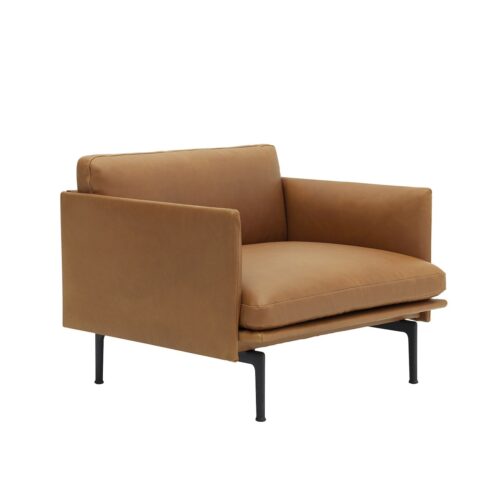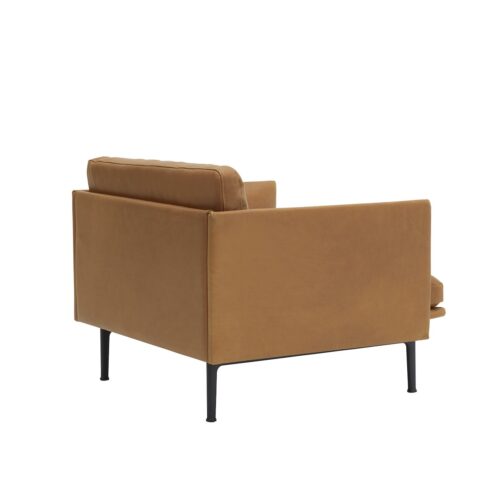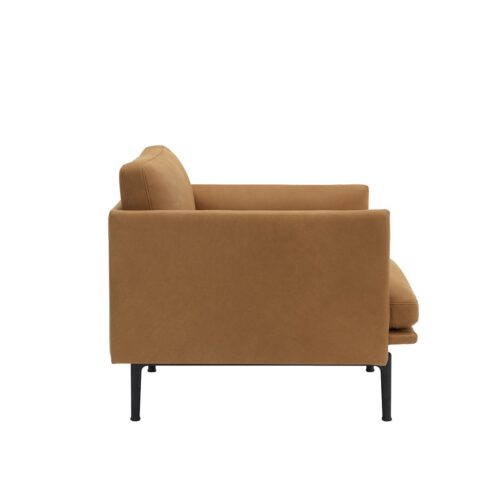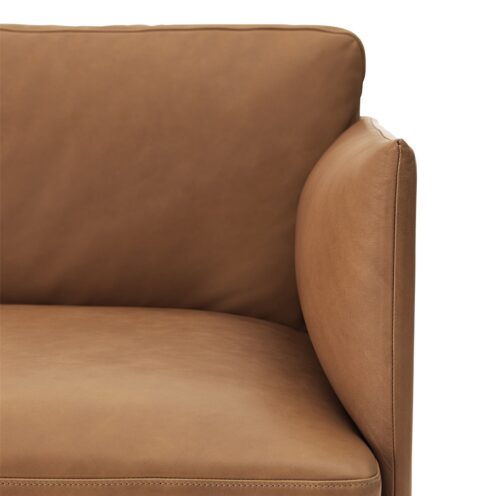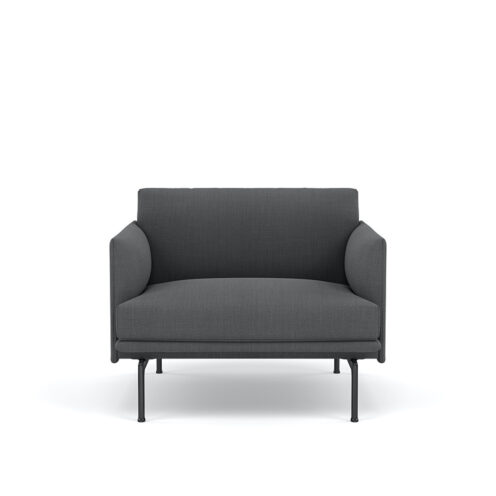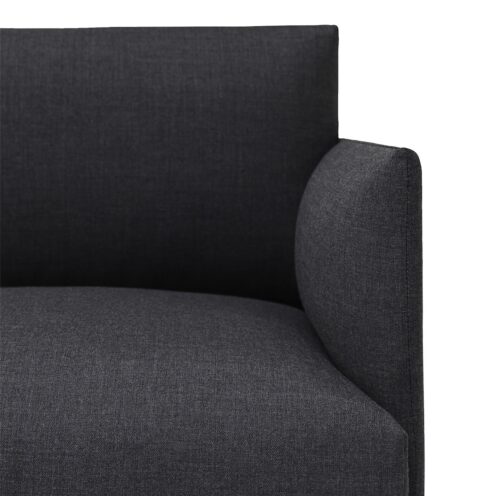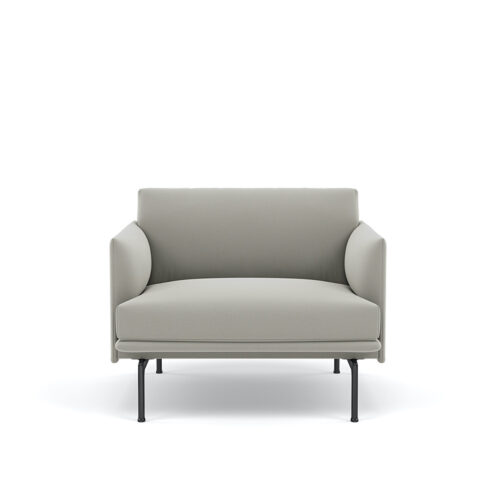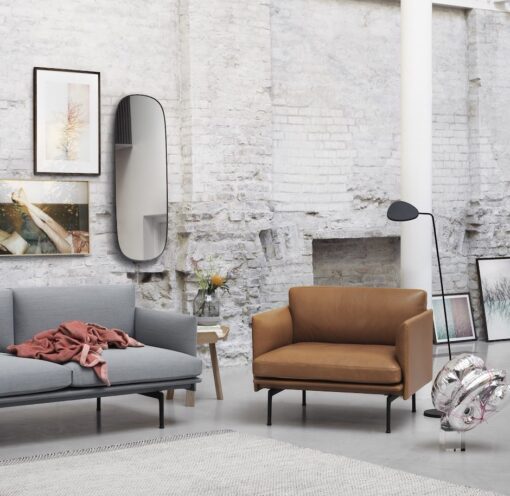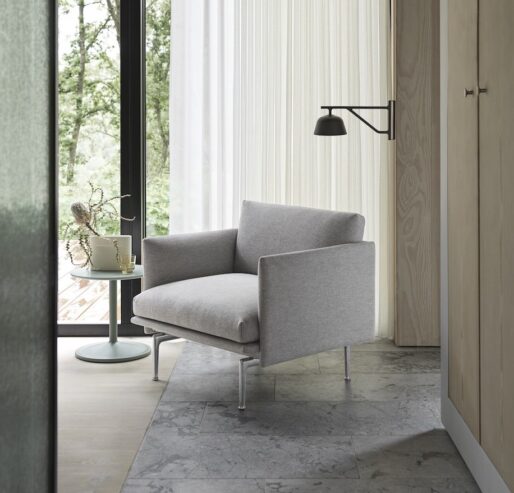 Outline Chair
Anderssen & Voll for Muuto - 2016
The Outline Sofa Series adds new perspectives to the classic Scandinavian design sofas of the 1960's, marrying the ideals of simplicity and function into one. With the design taking its name from its strong outline of a sofa, the Outline Series is clean and elegant on the outside with a deep seat and soft cushioning on its inside. The Outline Series has an expression that is at once elegant yet timeless, elevated by its lines referencing architectural shapes alongside its curved armrests, giving the design a distinct appearance across various sizes and variants. Pair the chair with the Outline Sofa or use on its own.
Muuto Cyber Sale   25% off until Nov 28th
From $3749 $2811.75
Materials:
Internally constructed with plywood and steel. Upholstered with foam before chosen textile or leather is mounted. All cushions are hand sewn and filled with cold foam. Powder coated or polished aluminum legs. Care Instructions: Remove non-greasy stains by carefully dabbing with a lint-free cloth or sponge wrung out in clean warm water. If necessary, clean by dabbing with soapy water. Finally, dab the surface with clean water. Finish by soaking up the moist from the upholstery using a clean dishtowel and make sure it won't dye off and finish using a hairdryer. See kvadrat.dk for further cleaning and maintenance instructions for your chosen textile. Clean leather versions with a dry cloth regularly. Treat the leather at least four times a year using only special leather treatment products. Clean powder coated or chrome surfaces with a moist cloth. If necessary, use a dish soap on the cloth.
Dimensions:
34.6" L x 33.9" D x 28" H , 15.7" Seat H