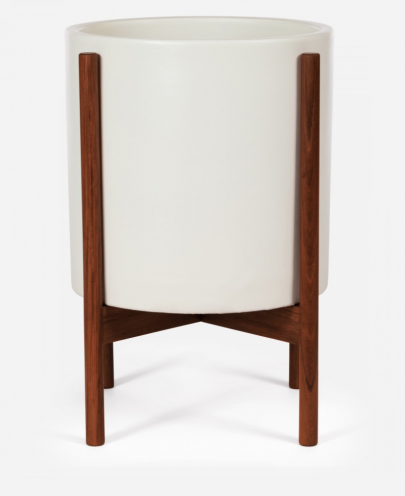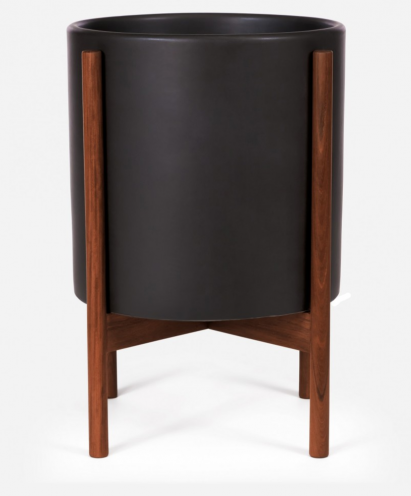 Case Study Ceramics® X-Large Cylinder Planter with Wood Stand
These iconic pottery shapes — cylinders, cones and bullets, finished with simple, clean glazes — embody mid-century California design, creating a portable landscape and blurring the line between exterior and interior spaces. The cylindrical shapes are available in either matte black or matte white. The planters are available with a Brazilian walnut wood stand.
$430
Materials:
Charcoal or white high fire stoneware ceramic with Brazilian walnut wood stand. With proper care the stands are 100% waterproof -- suitable for any situation.
Dimensions:
13.5" Pot Dia x 17" Dia x 13" Pot H x 21.75" H