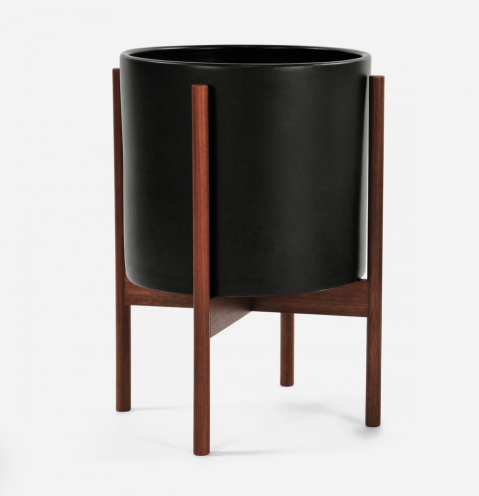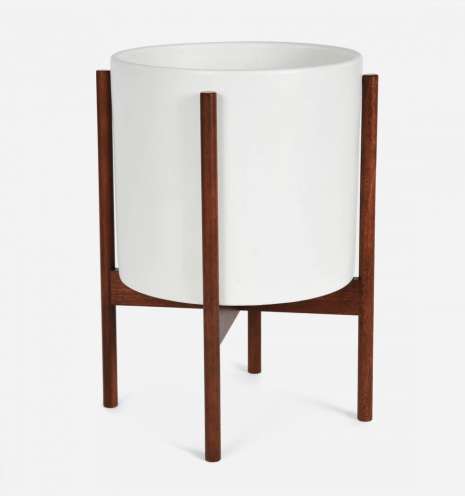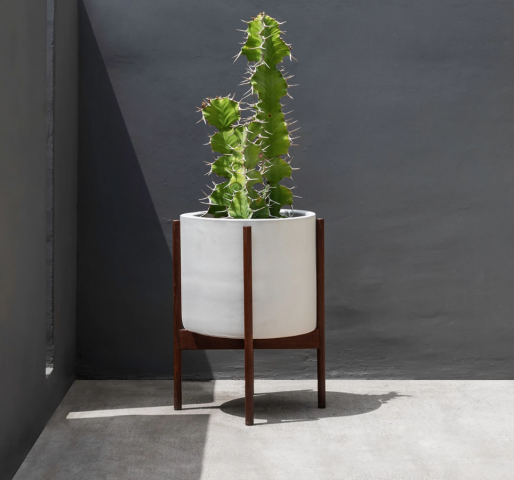 Case Study Ceramics® Large Cylinder Planter with Wood Stand
These iconic pottery shapes — cylinders, cones and bullets, finished with simple, clean glazes — embody midcentury California design, creating a portable landscape and blurring the line between exterior and interior spaces. The cylindrical shapes are available in two matte colours: charcoal and white. The planters are available with a Brazilian walnut wood stand.
$325
Materials:
Case Study Ceramics® are high fired, hand-made, using a jiggering tool for shaping, and are finished on a potters wheel. None of Modernica's ceramics are slip cast molded. The stand is available in Brazilian walnut wood which is suitable for indoor and outdoor use. With proper care the stands are 100% waterproof.
Dimensions:
Large: 11.25" Pot Dia x 11" Pot H, Overall: 15" Dia x 20" H