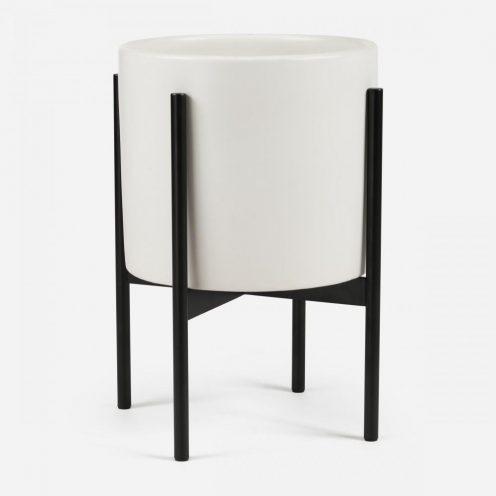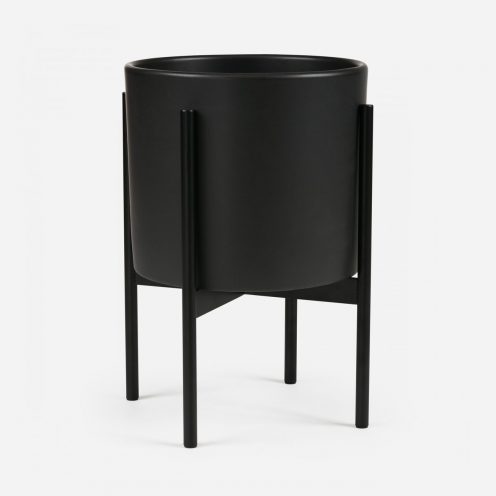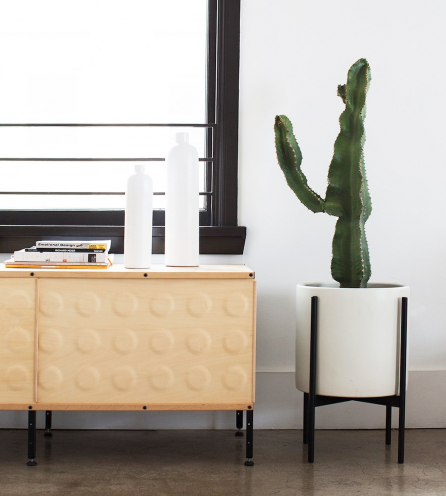 Case Study Ceramics® Small Cylinder Planter with Metal Stand
These iconic pottery shapes — cylinders, cones and bullets, finished with simple, clean glazes — embody midcentury California design, creating a portable landscape and blurring the line between exterior and interior spaces.The cylindrical shapes are available in two matte colours: charcoal and white. The planters are available with a powder-coated steel stand.
$285
Materials:
Case Study Ceramics® are high fired, hand-made, using a jiggering tool for shaping, and are finished on a potters wheel. None of Modernica's ceramics are slip cast molded. The black powder-coated steel stand is 100% waterproof—suitable for any situation. Assembly of the base is required.
Dimensions:
Small: 9.75" Pot Dia x 9" Pot H, Overall: 13" Dia x 17" H