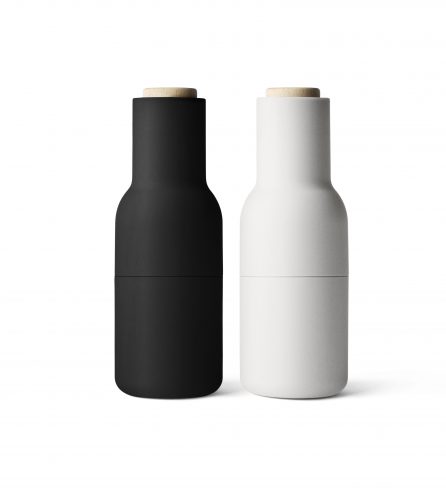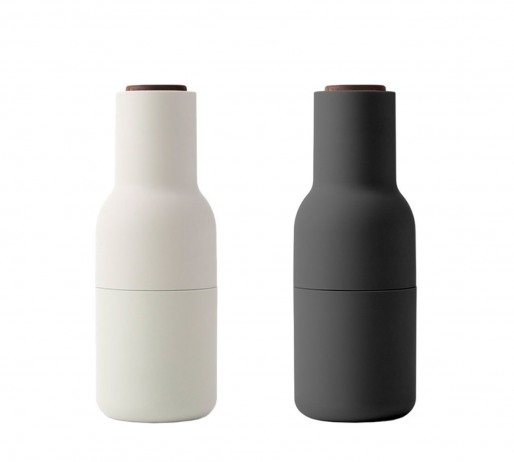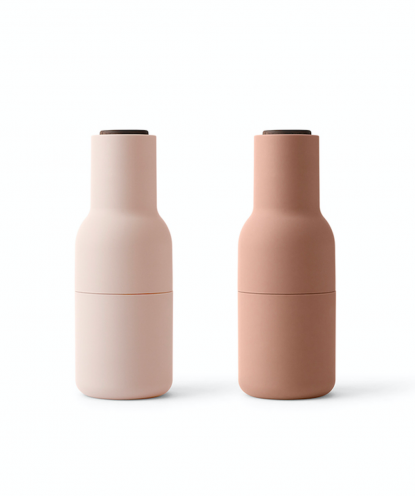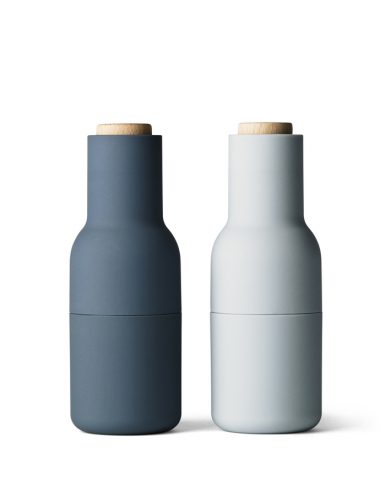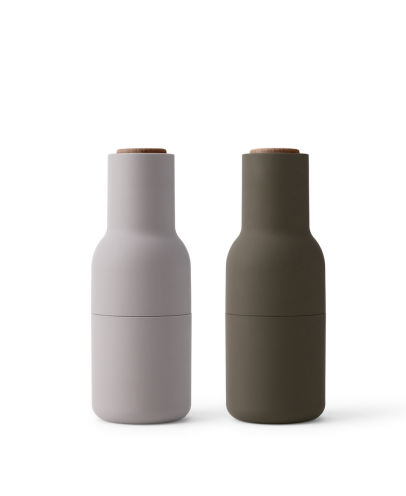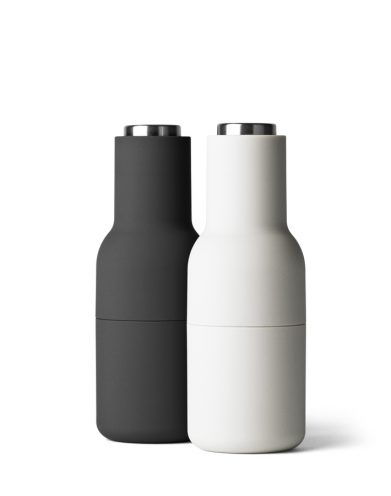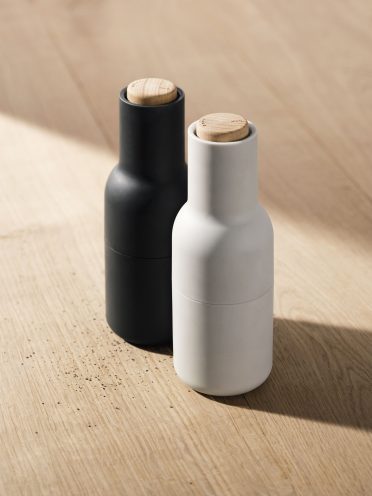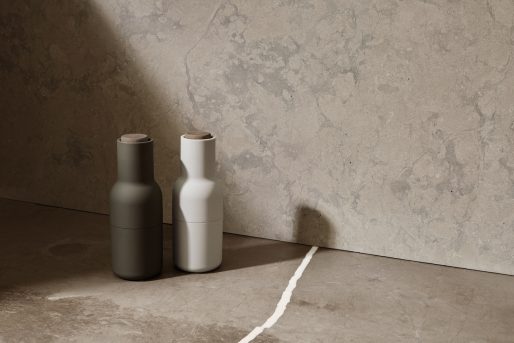 Bottle Grinders
Norm Architects for MENU
MENU's high-performing grinder that inverts traditional salt and pepper mills by putting the mechanism at the top and  solves the problem of the little piles of salt and pepper gathering on tables or kitchen units. Classic bottle-like silhouette in a range of beautiful colours.
MENU Sale   20% off until May 29th
$154 $123.20
Materials:
Plastic body covered in silicone rubber, ceramic grinder, wood (beech or walnut), BPA Free. Sets of 2. Avoid placing bottle grinders in direct sunlight. Not dishwasher safe, use soft dry cloth to clean. For stains, use a light dishwashing soap. Do not use any cleaners with chemicals or harsh abrasives. To avoid noisy grinding, make sure the grinder is properly dry before refilling.
Dimensions:
3.2" W x 8.1" H