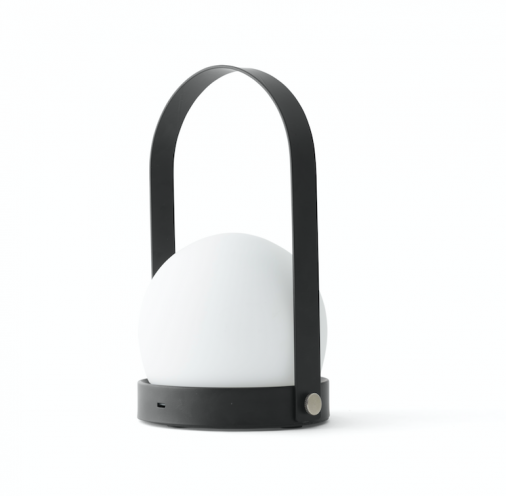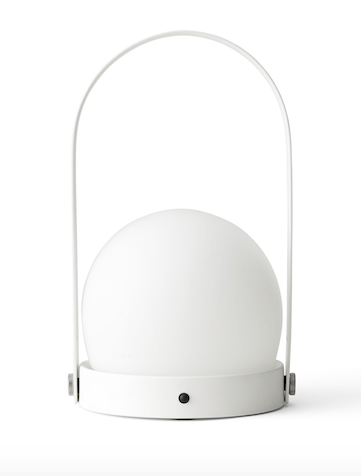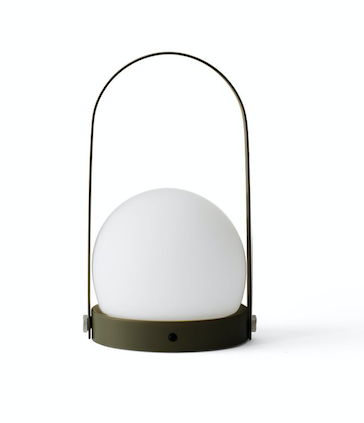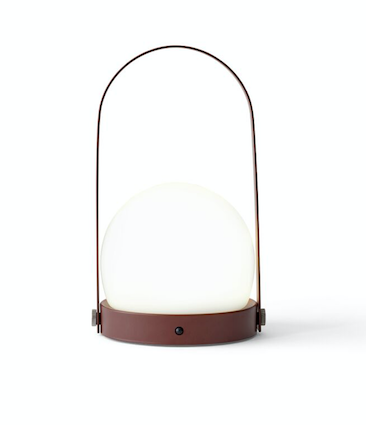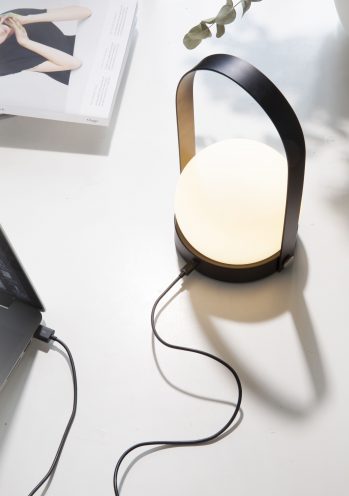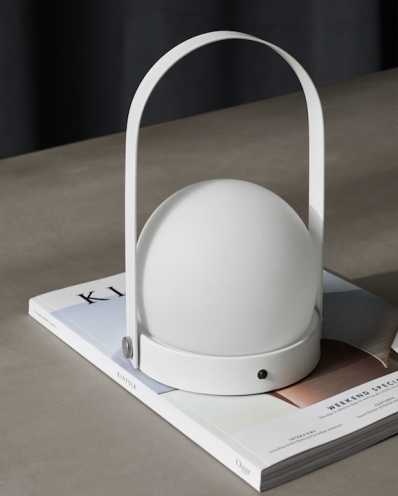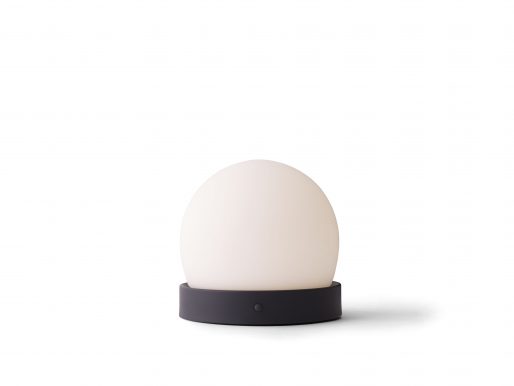 Carrie LED Lamp
Norm Architects for Audo Copenhagen
In Denmark, where winters are cold and long, creating a warm, cozy atmosphere is a way of life. There is even a Danish word for it – hygge – which explains the national obsession with candles. The idea behind the Carrie LED Lamp is to honour hygge in the context of modern living. Lightweight and portable with a USB charger, the possibilities of the lamp are endless. Use it as a bedside lamp, on an office desk or as an alternative to candles on the dining table. Carrie is also perfectly sized for picnicking in the park, festival-going or moonlit walks on the beach.
Audo Copenhagen Black Friday Sale   20% off until Nov 28th
$396 $316.80
Materials:
Internal LED light source (no bulbs needed). Black, White, Olive or Burned Red powder coated steel, mouth blown opal glass with an acid finish. Indoor/Outdoor (dry conditions only). 220V, Led panel, 3.2 Watt. Cord Length 50 cm / 19.75". Detachable handle, charging cable and power outlet adapter included. Use a soft dry cloth to clean. Do not use any cleaners with chemicals or harsh abrasives, avoid using water.
Dimensions:
5.81" W x 5.3" D x 9.6" H