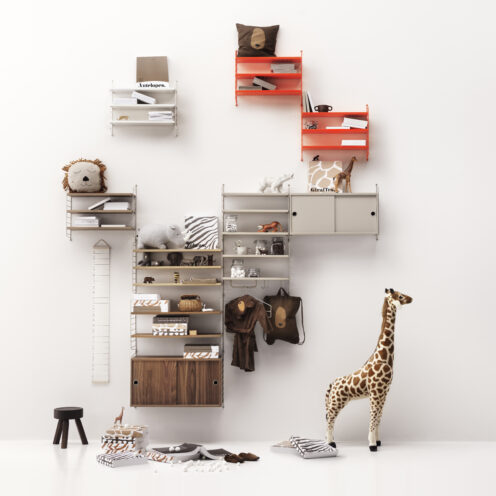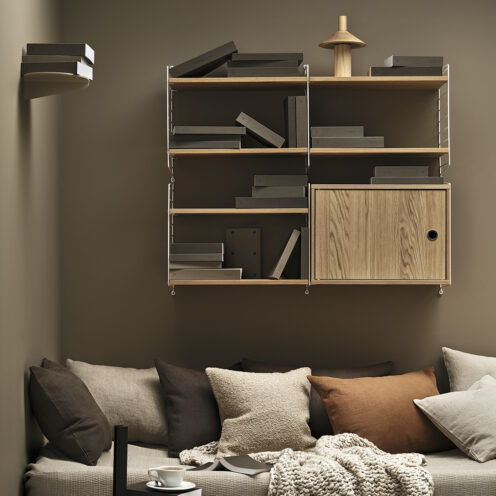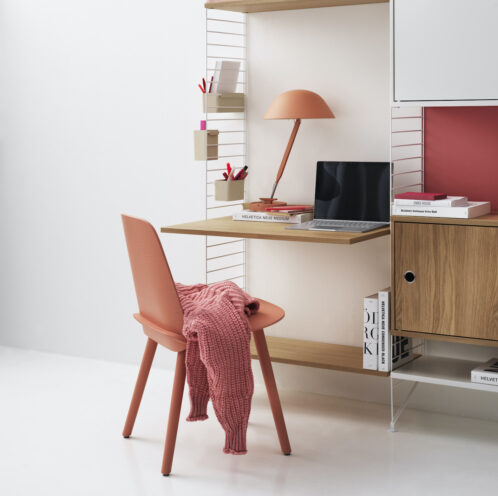 String® Shelving System
Nils Strinning for String - 1949
The String system was designed in 1949 and it has evolved from ground-breaking concept to beloved Scandinavian design classic. Each component of the system integrates perfectly into an almost infinite variety of combinations. The components are available in a range of colours and materials, yet the measurements are fixed and have never been altered. That's why a String shelf can always be rebuilt, reinvented and transformed. String system is not limited to any one room or need. We stock the most popular options so contact us today and we can help build the perfect String shelving.
Build your own systems and we can price them out for you. Email us your preferred systems. Head to StringFurniture.com to build your own or let us help you find what works best for your space.
Materials:
Side panels are plastic coated steel wire in white, black or grey. Shelves and components are MDF with laminate finishes in white or grey; veneer finishes available in oak, walnut, ash or black stained ash.
Dimensions:
Side panels 30 cm deep and up to 200 cm high. Shelves 78 cm or 58 cm wide. Components 78 cm wide.