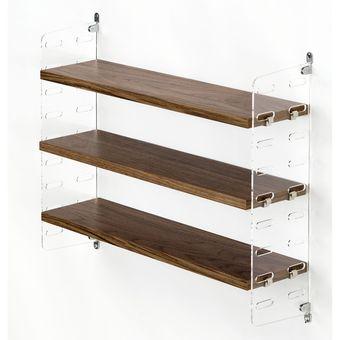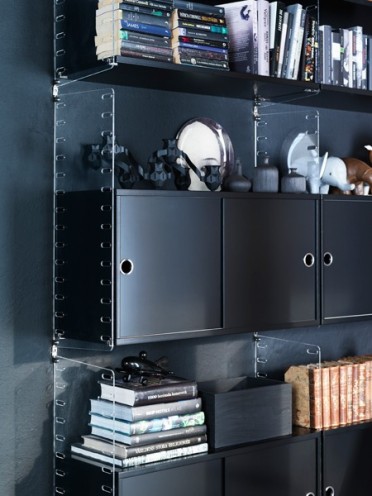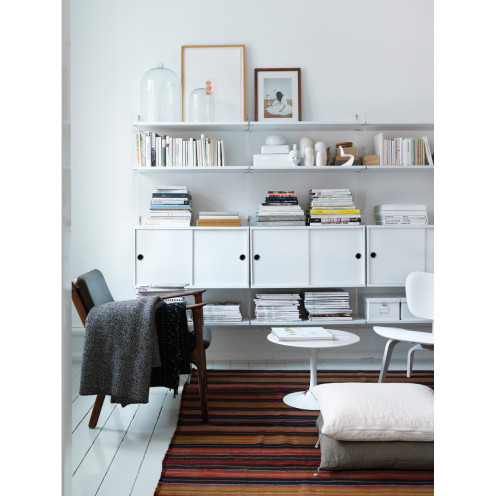 string® Plex
Nils Strinning for String - 1953
Four years after the launch of his revolutionary string® System, Nils Strinning developed string® Plex, substituting side panels in hand cut plexiglass for the standard wire panels. Today the panels are laser cut but they retain the clarity as the originals, allowing the shelves and components seemingly to float in space.
Contact us for pricing.
Materials:
Side panels are laser cut plexiglass. Shelves and components are MDF with laminate finishes in white or grey; veneer finishes available in oak, walnut, ash or black stained ash.
Dimensions:
Side panels 20 or 30 cm deep and 75 cm high. Shelves 78 cm or 58 cm wide. Components 78 cm wide.