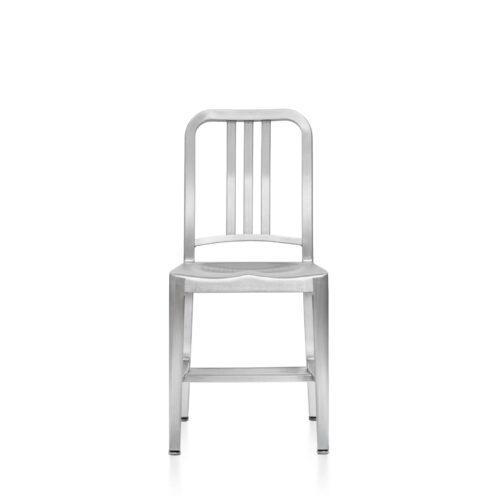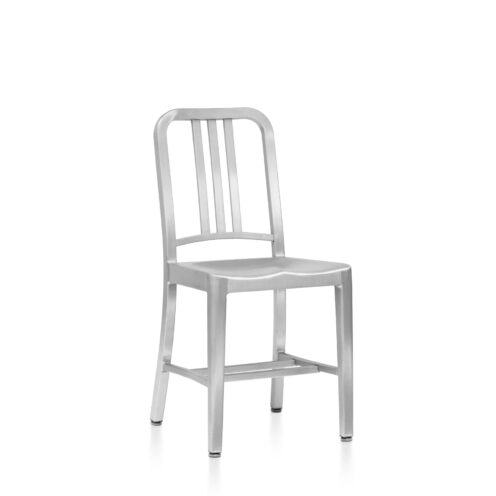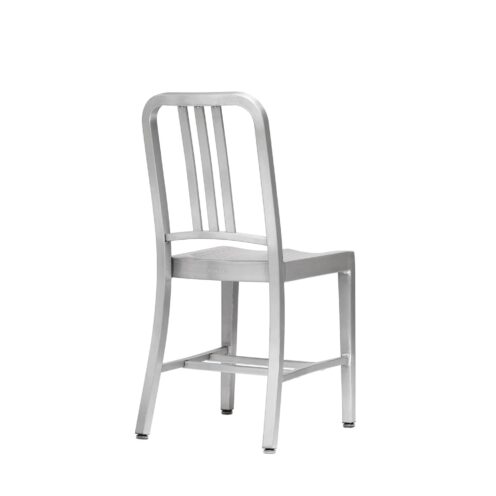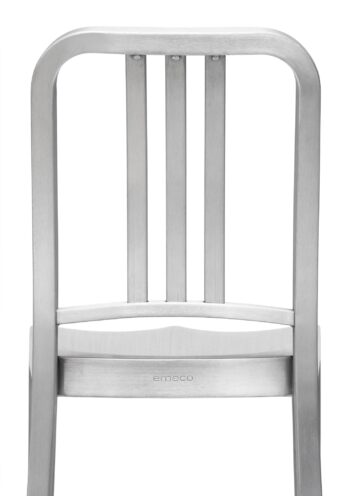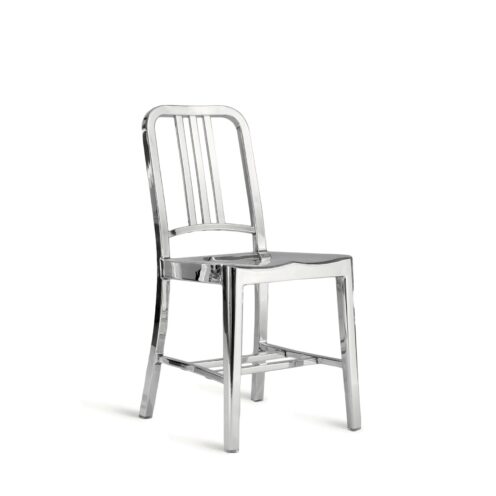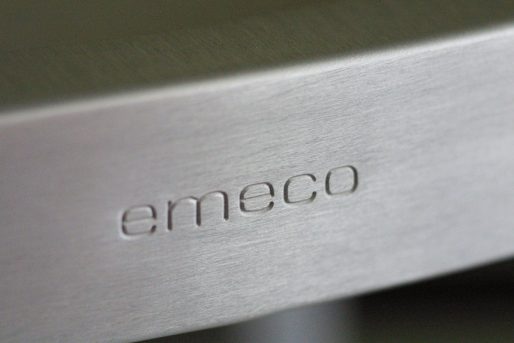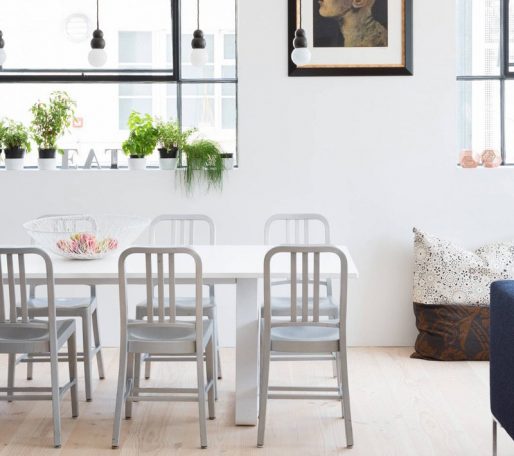 Navy® Chair
Emeco - 1944
First built for use on submarines in 1944, the Navy Chair has been in continuous production ever since. With the famous 77 step Process, Emeco's craftsmen take soft, recycled aluminum, hand form and weld it- then temper it for strength. Finally, the chair is anodized for a durable finish. It's super strong, lightweight and fire proof. It's also non-corrosive, non-magnetic and non-bacterial. Plus, it can be recycled endlessly. It comes with a lifetime guarantee.
Emeco Sale    15% off until May 30th
From $958 $814.30
Materials:
Hand-brushed or hand-polished recycled aluminum. Brushed finish suitable for outdoor use. Polished finish only recommended for protected outdoor environments. Soft plastic glides. Optional seat pad available to order.
Dimensions:
15.5" W x 19.5" D x 34" H, 18" Seat H