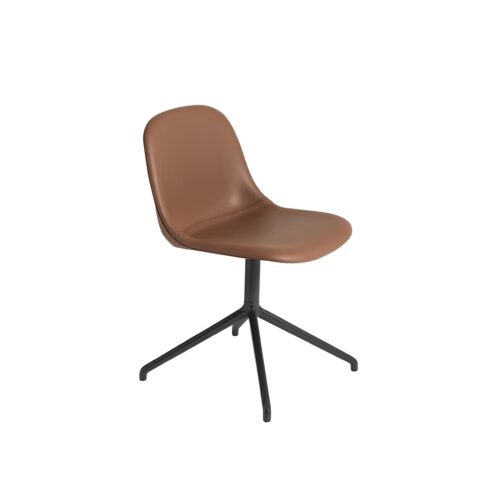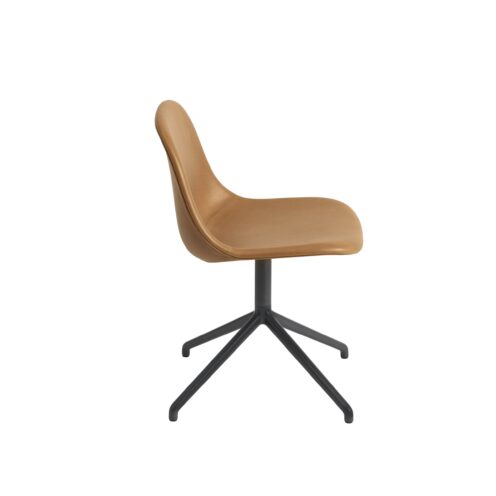 Fiber Side Chair – Swivel Base
Iskos-Berlin for Muuto - 2016
The Fiber Side Chair is designed with friendly, embracing curves that provide extensive comfort to its user while taking up little space in the room. The chair has been produced from an innovative bio-composite material that includes 25% wood fibres. The Swivel Base with Refine Leather Seat in Cognac allows freedom of movement and a design that can move easily between board room or dining room.
$1649 
Materials:
Shell is an innovative composition with plastic and up to 25% wood fibers. Swivel base in black powder-coated aluminum. Refine Leather Seat in Cognac. For leather upholstery: Clean the leather with a dry cloth regularly. Treat the leather at least four times a year using only special leather treatment products. Side Chair is available with other options - contact us for details.
Dimensions:
18.7" W x 20.9" D x 30.3" H, Seat H 18"