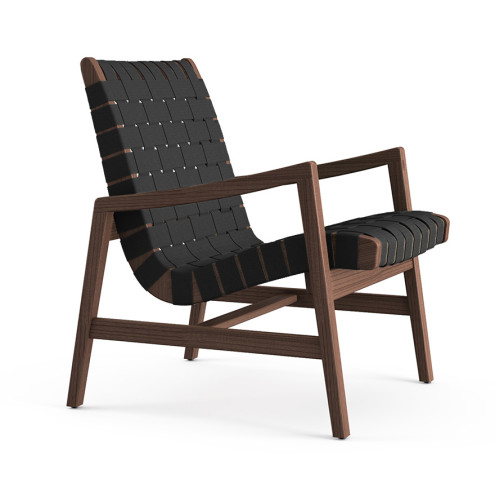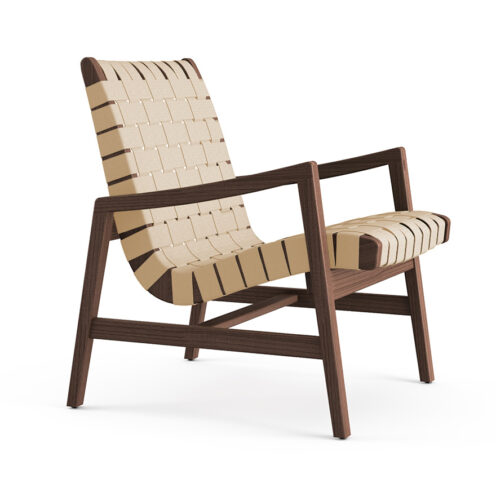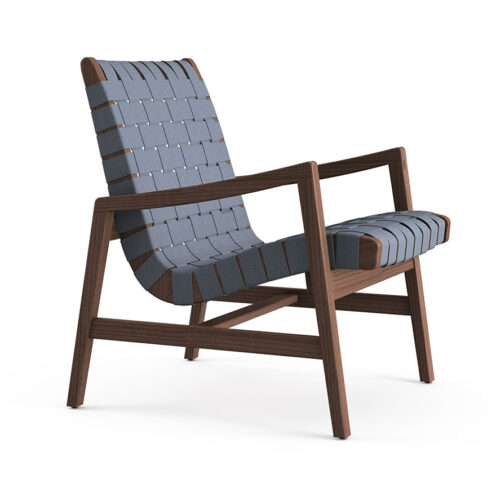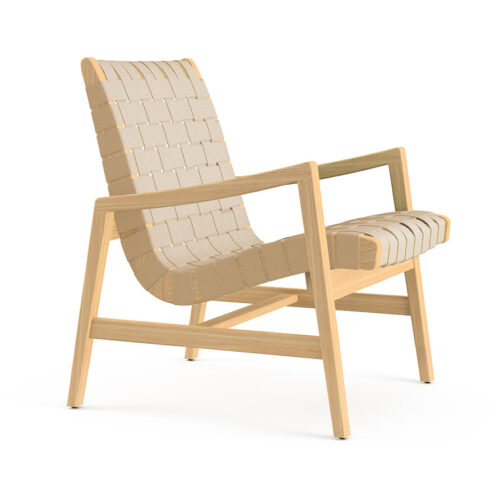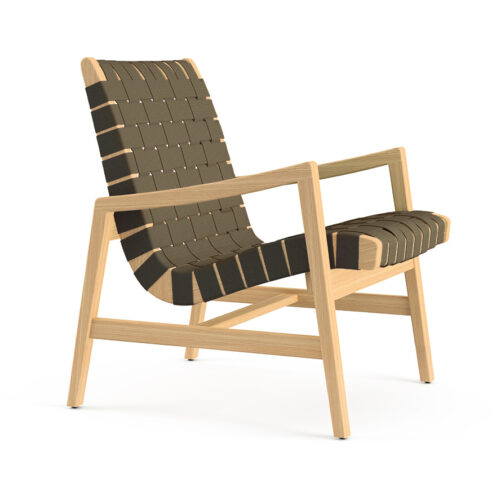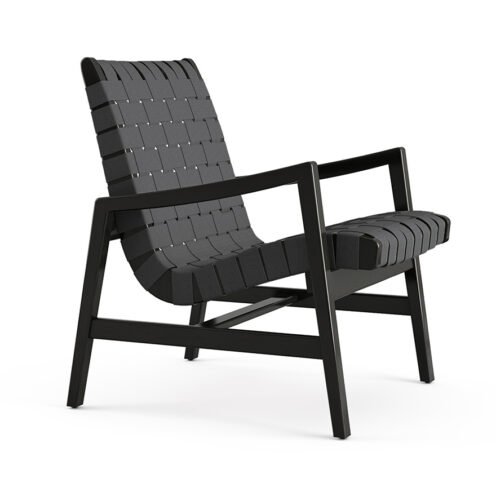 Risom Arm Lounge Chair
Jens Risom for Knoll - 1943
Jens Risom's furniture, the first collection designed for and manufactured by Knoll, helped establish the company as an early provider of modern design in America. The materials used for the original collection, woven cotton webbing and birch wood, were not subject to wartime restrictions and lent themselves well to the Scandinavian influence and simple, curving design that Risom sought to create. Pair with the Risom Ottoman.
Knoll Cyber Sale   25% off until Nov 28th
From $1990 $1492.50
Materials:
Frame is available in clear maple, ebonized maple or light walnut hardwood with clear lacquer finish. Mortise and tenon construction. Seat basket of arm lounge chair attaches to arm frame with invisible screws. 100% Cotton Webbing available in a variety of colours. Cotton/Nylon Webbing has a water repellant finish and is also available in a variety of colours. Sunbrella®Webbing is an acrylic/polyester blended yarn. Has slight stretch, is UV/fade resistant, water repellent, bleach-cleanable and stain resistant.
Dimensions:
23.75" W x 27.75" D x 30.25" H, 16" Seat H