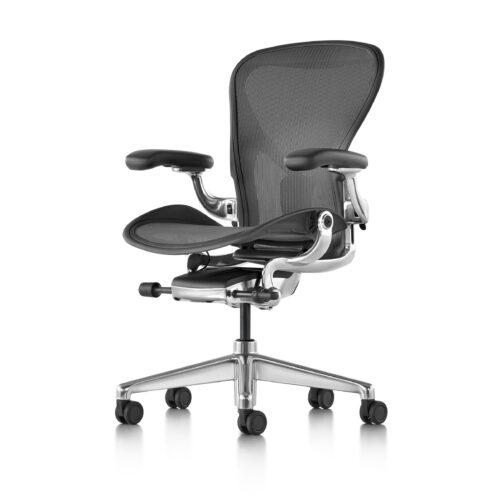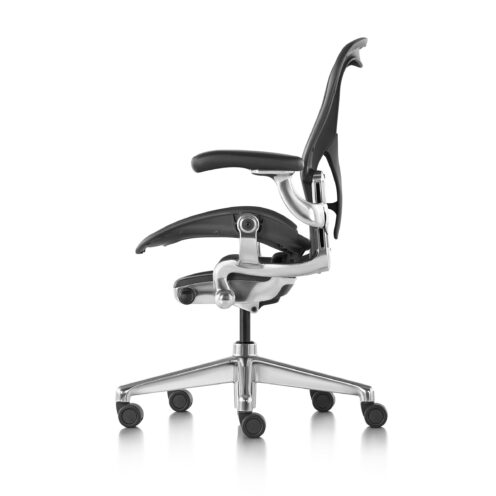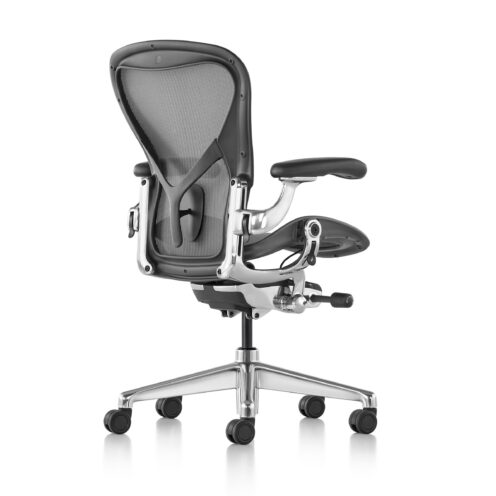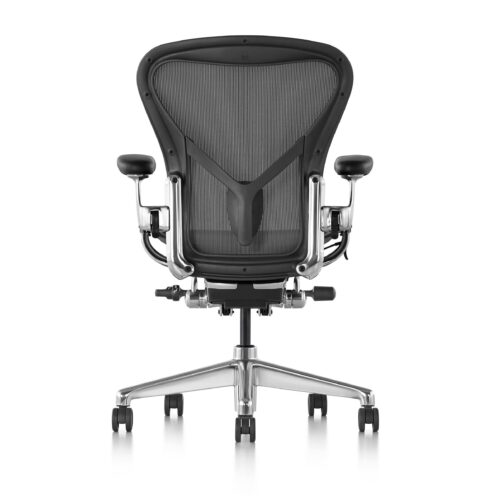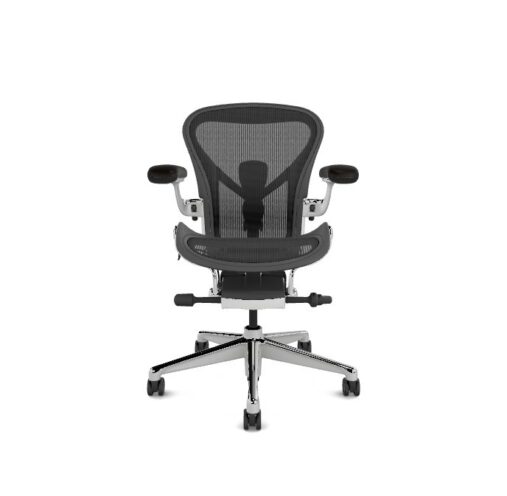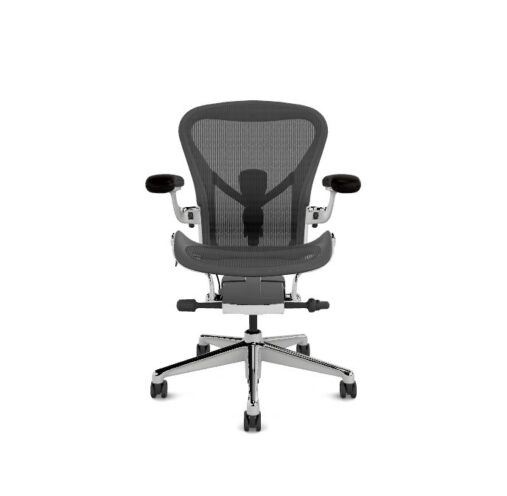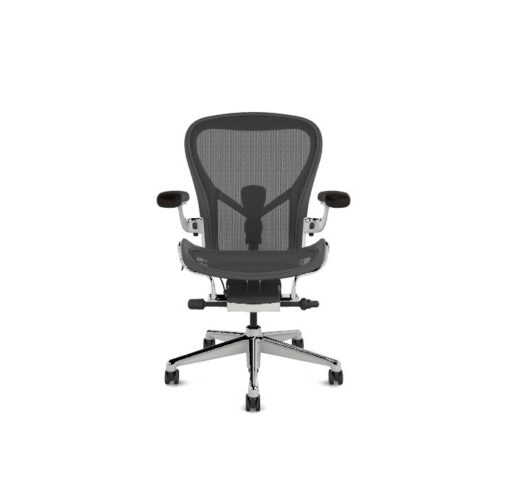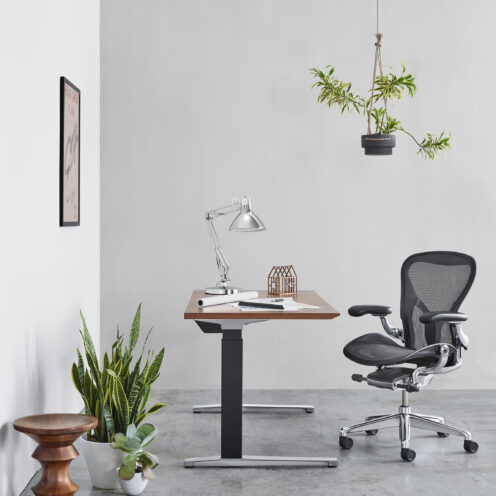 Aeron® Chair – Fully Loaded, Polished Aluminum
Don Chadwick and Bill Stumpf for Herman Miller® - 1994/2016
The Aeron Chair is the benchmark for ergonomic seating—and what great design could be—since its debut in 1994. Combining a deep knowledge of human-centered design with cutting-edge technology, Herman Miller strives to perfect how best to support people in the varied postures they adopt throughout the day. What has been incorporated into today's Aeron Chair are all the technological and ergonomic enhancements that have been gained along the way, increasing the range of cross-performance capabilities. Aeron offers smarter weight distribution through 8Z Pellicle®, an adjustable PostureFit SL® that supports both the sacrum and the lumbar regions of the spine to empower the natural S-shape, and the high-performing Harmonic™ 2 Tilt, which supports the user's natural movements and provides a balanced recline. Aeron's three sizes—A, B, and C—were precisely designed to welcome a wide range of body types.  The polished aluminum Aeron Chair features a Graphite frame finish and black leather armpads. Contact us to find your best fit.
Herman Miller Sale – 25% off til November 28
$3139 $2354.25
Materials:
Polished die-cast aluminum frame and base, 8Z Pellicle elastomeric suspension seat and backrest. Features: Tilt Limiter/Seat Angle, Fully Adjustable Arms, Black Leather Armpads, Adjustable Posturefit SL Back Support, Graphite Frame/ Polished Aluminum Chassis and Base, Braking Multi-Floor Quiet Roll Casters (DC1). Fully Adjustable Arms adjust 4" vertically from a height of 6.8 inches to 10.8 inches above the seat, slide backward and forward over a range of 2.5", and pivot 15 ̊ outward and 17.5 ̊ inward. Aeron in size A is tested and warranted for use by persons 300 pounds and under. Aeron in size B and C are tested and warranted for use by persons 350 pounds and under. 12 year warranty. Ships ready to assemble.
Dimensions:
Small (A): 25.75" W x 16" D x 38.5" H, 14.75-19" Seat H; Medium (B): 27" W x 16.75" D x 41" H, 16-20.5" Seat H; Large (C): 28.25" W x 18.5" D x 43" H, 16-20.5" Seat H