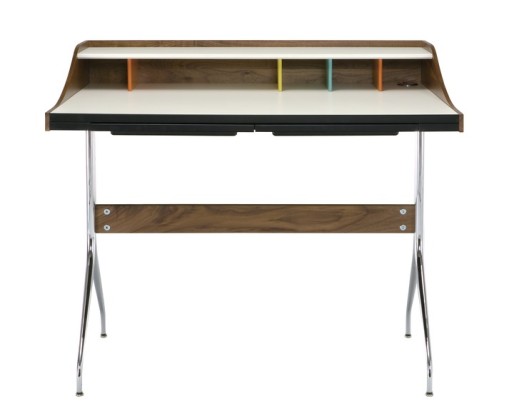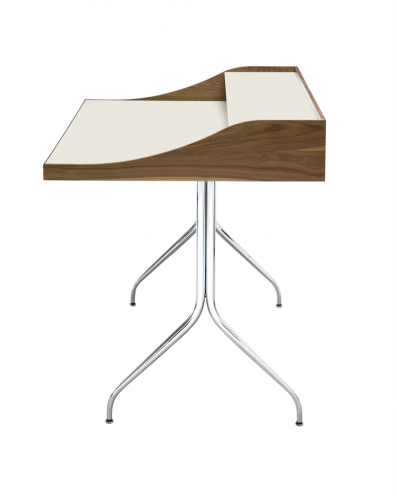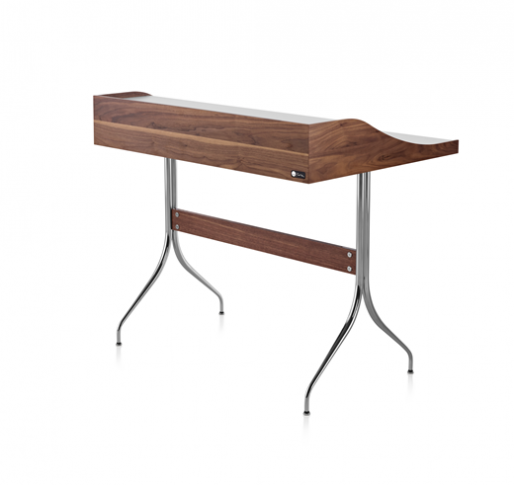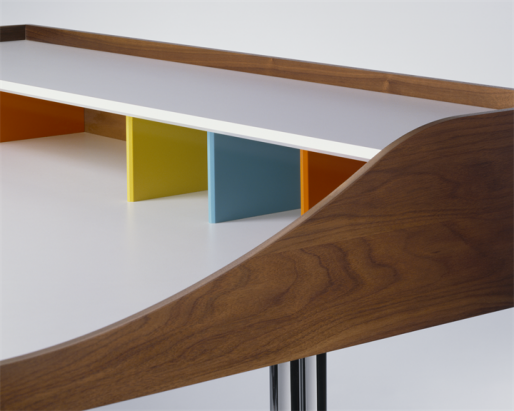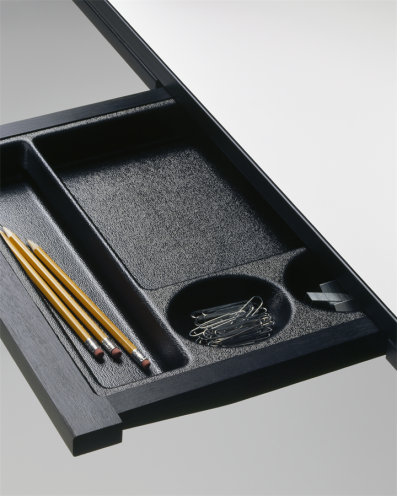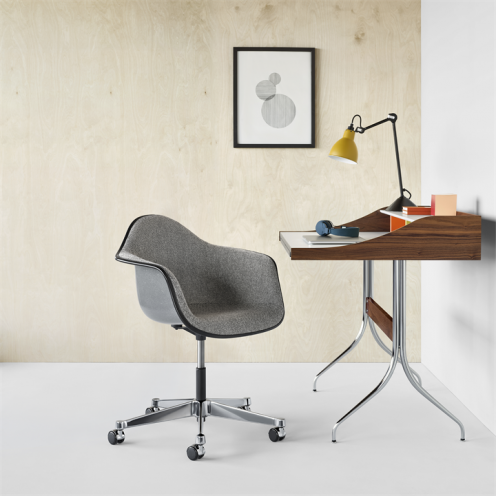 Nelson™ Swag Leg Desk
George Nelson for Herman Miller® - 1958/2006
Swagging– the use of pressure to taper and bend metal tubes– is the technique behind the distinctive profile of this classic design by George Nelson. With a modest scale seemingly made for a modern world of laptops and smartphones, it offers a compact work surface, colourful cubbies, and molded drawers to manage clutter.
Herman Miller Sale – 25% off til November 28
$4253 $3189.75
Materials:
White laminate top surface and solid walnut side and back panels. Base is chromed-finished steel tubing with a solid walnut stretcher. 4 hardwood dividers (2 orange, 1 spa blue, 1 chartreuse) and 2 black-plastic pencil drawers. Desk has a grommet for cords and cables.
Dimensions:
39" W x 28.5" D x 34.5" H