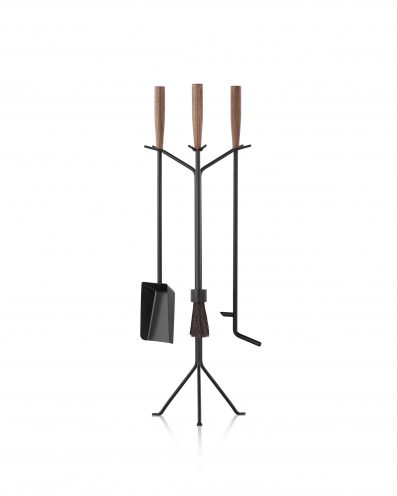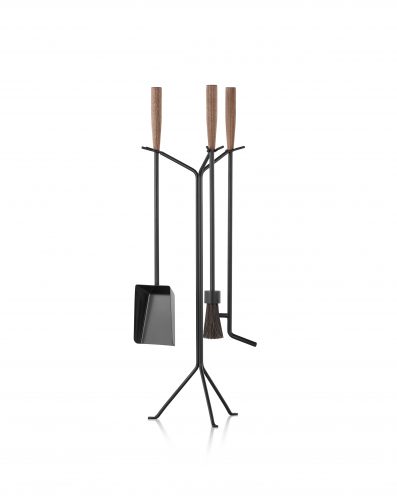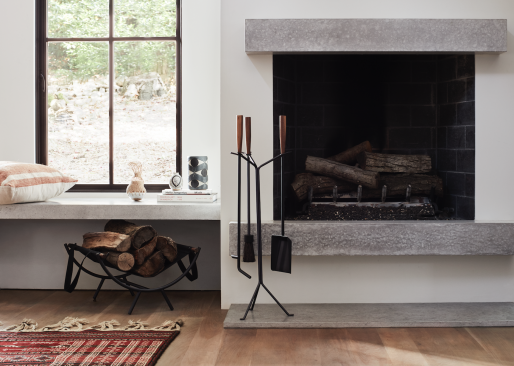 Nelson™ Fireplace Tool Set
George Nelson for Herman Miller® - 1951/2017
More than a set of useful accessories for tending your fireplace, Nelson™ Fireplace Tools encapsulate George Nelson's ability to create objects that achieve a sense of timelessness through their inventiveness and quality. The set of tools includes a poker, shovel, brush and floor stand. Originally produced in cast iron with polished birch handles, these pieces have been updated and are now available in durable powder-coated steel with walnut handles. Pairs well with Nelson's Firewood Caddy.
Herman Miller Sale – 25% off til November 28
$561 $420.75
Materials:
Walnut handle with a black powder-coated steel frame. 5 year warranty.
Dimensions:
11.5" W x 35.25" H