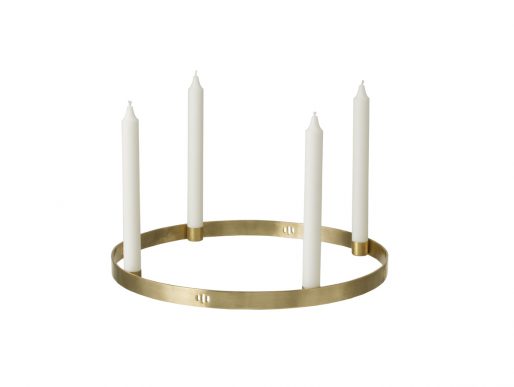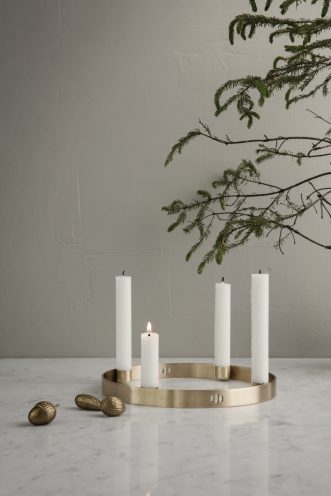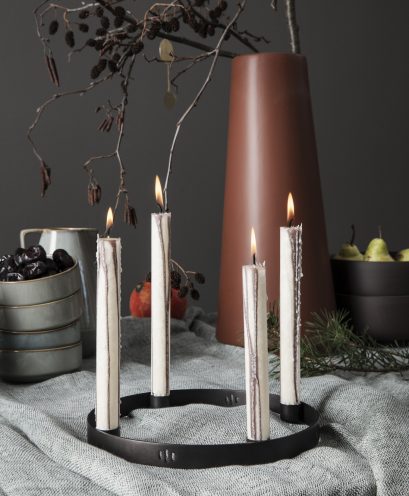 Candle Holder Brass Circle
This multifunctional and minimalistic candle holder is made from all natural materials and will look beautiful on your chosen surface; fill with seasonal ornaments or decorate with foliage to create a modern and minimalist focal point in your home. Available in brass or black brass.
From $128
Materials:
Solid Brass with a matte polish or solid brass with a black patina. Care instructions: Wipe with a dry cloth. Brass: Polish when needed. This product has a delicate surface. Do not use an abrasive surface or chemicals for cleaning. Make sure to extinguish the candle before it reaches the brass part, as this may heat up and leave marks. Never leave a lit candle out of sight. Solid brass is a natural material and will patinate over time.
Dimensions:
9.84" Dia x 0.87" H