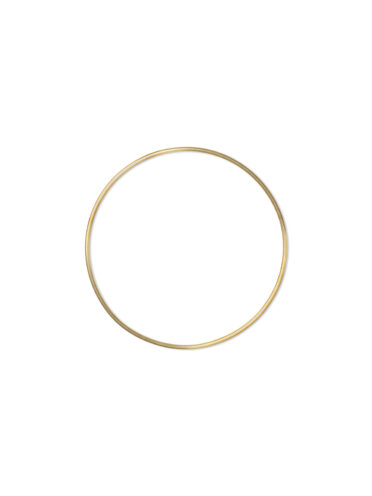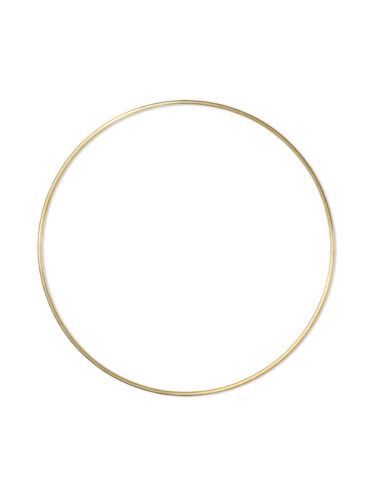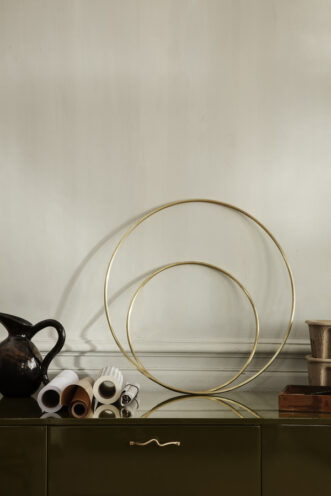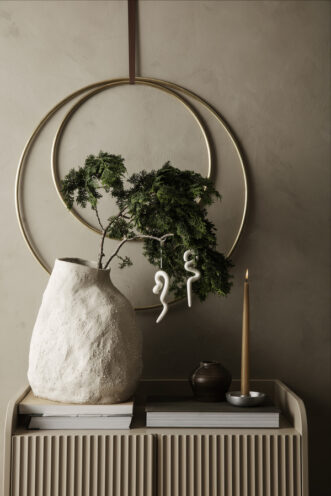 Brass Deco Frame Ring
Adorn your windows or walls with this geometric brass circle, made for you to explore your creativity. Decorate the ring with your choice of foliage, dried flowers, ribbons or seasonal embellishments. The simple brass ring will also look beautiful hanging in a window on its own. Choose from two sizes.
Small $115
Large $174
Materials:
Brass with matte polish. Including 2 metre champagne ribbon. Brass is a natural material and will patina over time. Care instructions: Wipe with a damp cloth. Polish when needed. This product has a delicate surface. Do not use an abrasive surface or chemicals for cleaning.
Dimensions:
Small: 17.7" Dia; Large: 25.6" Dia