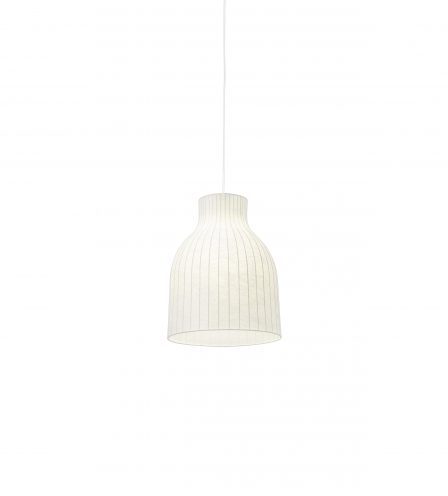 Strand Pendant Lamp – Open
Benjamin Hubert for Muuto
The Strand Pendant Lamp is designed with soft, playful forms for a modern expression. The design provides both diffused lighting and direct lighting, the latter through its top and bottom opening. The design is made in a sprayed cocoon material that consists of tiny strands for a complex, intriguing structure that, paired with its modern form, gives the Strand Pendant Lamp an almost cloud-like appearance. With its cocoon material filtering light through for a warm, comfortable glow, the Strand Pendant Lamp hovers lightly in space, bringing comfort, harmony and a refined sensitivity to any room.
FLOOR MODEL SALE 50% OFF
One available in Open / 16″ Dia, new in a box. Local delivery or pick up only.
$875 $437.50
Materials:
Cocoon layer with inner steel structure. A cocoon composite material that is sprayed onto a steel frame through a 3-step process of fiber web, cocoon plastic and protective top coating. PVC cord. PE covered steel wire. Ceiling cap included. Bulb not included. With dimmable function if dimmable bulb is used. Cord & wire length: 118,1".
Dimensions:
15.7" Dia x 19.8" H