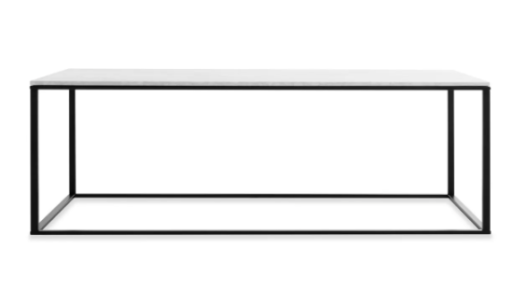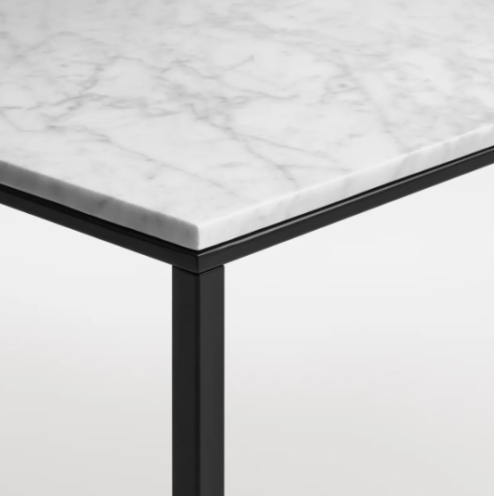 Minimalista Coffee Table
Nothing but the bare essentials here. Minimalist coffee table with powder-coated steel in white or black with a Carrara marble top.
FLOOR MODEL SALE 40% OFF
One available with a Carrara marble top with black base. Local delivery or pick up only.
$1034 $620.40
Materials:
White or black powder-coated steel base. Honed Carrara marble stone slab top. Marble is a dynamic and natural material which means that distinctive natural marks may occur in the top and will vary between tables. Seal the marble top every year or two to avoid/delay any surface changes.
Dimensions:
24" W x 48" L x 16" H