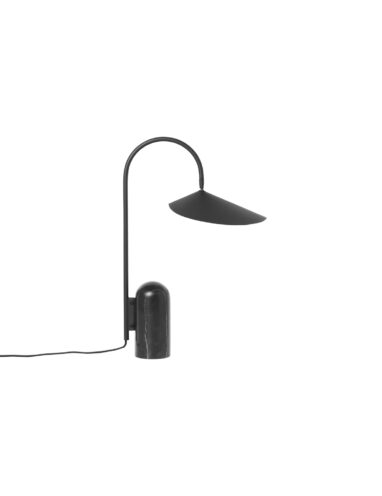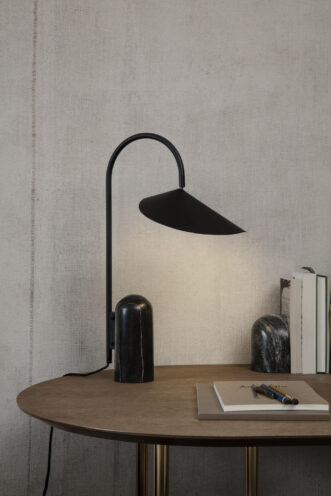 Arum Table Lamp
The Arum Table Lamp is characterised by the black solid marble base combined with the organically shaped lampshade. Achieving the perfect balance in the off-centre structure of the lamp, the black marble foot counterweighs the gentle way the lampshade is suspended from the curved metal arch in a leaf-like manner. With the matte, off-white inside of the shade, the lamp provides a soft, evenly distributed light, and the lampshade can be adjusted to ensure optimal light conditions in all situations.
FLOOR MODEL SALE 40% OFF
One available in Black. Local delivery or pick up only.
$755 $453
Materials:
Solid black marble base. Powder coated iron structure and aluminium lampshade. E12 socket. 2.6 metre fabric cord.
Dimensions:
8" W x 19.7" H x 13.4" D