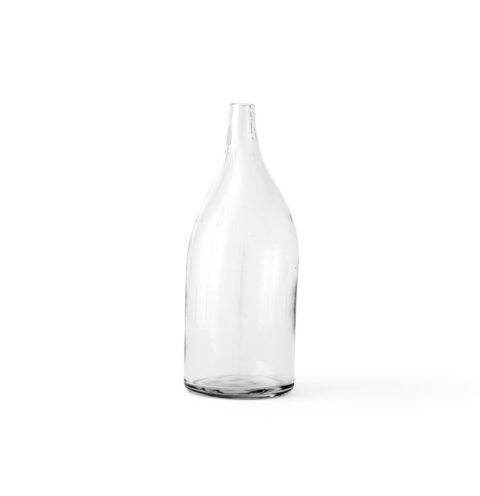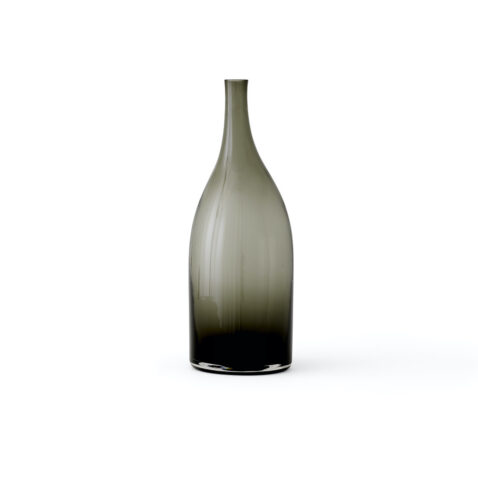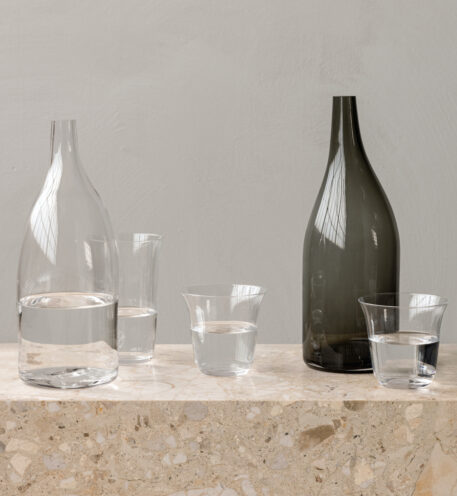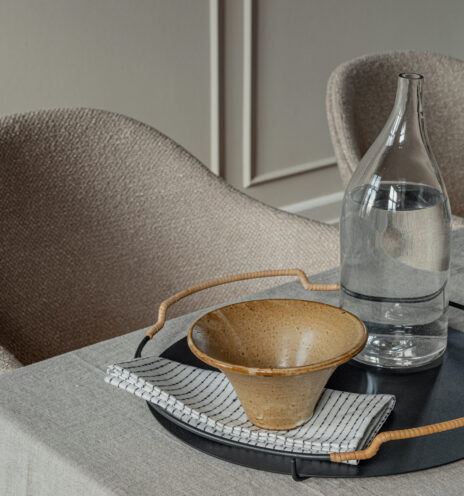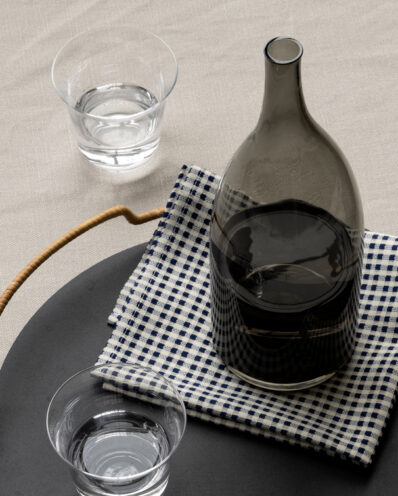 Strandgade Carafe
Mentze Ottenstein for MENU - 2022
Copenhagen-based architects Mentze Ottenstein took their design cues from their local neighborhood when creating their Strandgade series for MENU, named after the historic street in which they reside. The Strandgade Carafe in mouth-blown glass profiles an asymmetrical silhouette that sits comfortably in the hand, making light work of pouring liquids. Designed for serving cold drinks, it is infused with function and a sense of nostalgia. Crafted in two sizes, the smaller bottle is shaped from clear glass while the larger is darker in colour. Each design is unique and varies in size and shape due to the handcrafted nature of each piece.
MENU Sale   20% off until May 29th
From $112 $89.60
Materials:
Mouth-blown glass, made from a standard bottle shape. Due to the carafe being fully mouth-blown without a mould each piece will have a unique shape and size. Available in clear or smoke finish.
Dimensions:
Clear: 4.7" Dia x 10" H; Smoke: 4.7" Dia x 11.4" H