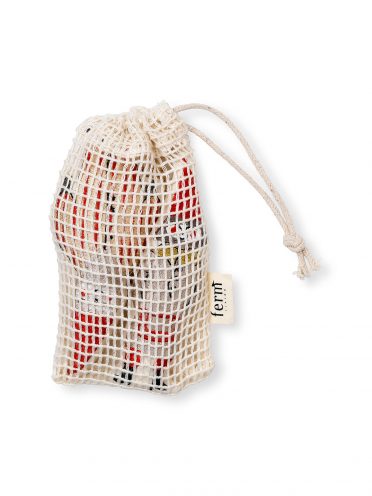 Striped Elf Pair Christmas Ornament
According to Nordic folklore, nisser are small, elf-like creatures that secretly live in houses and barns and are particularly active during the Christmas season. A well-treated nisse will act as a family guardian, and may even start helping out with chores, whereas a spurned nisse is known for causing mischief wherever he goes. This friendly elf pair are embroidered onto organic cotton and filled with recycled polyester, and will help to spread festive holiday cheer, whether hanging from your Christmas tree or a cosy windowsill. Sold as a set.
$41
Materials:
100% un-dyed organic cotton with multi-coloured embroidery. Recycled polyester filling. Comes in a mesh bag.
Dimensions:
2.4" W x 5.3" H x 0.8" D