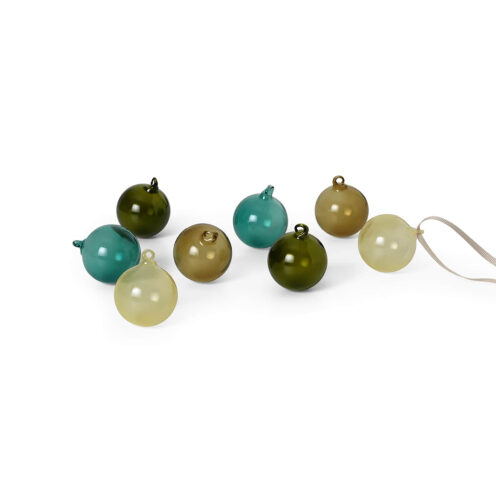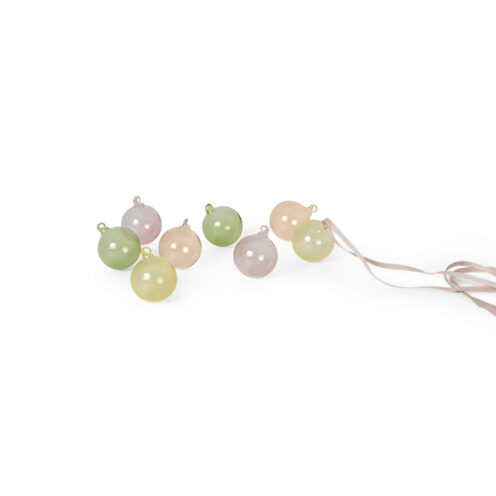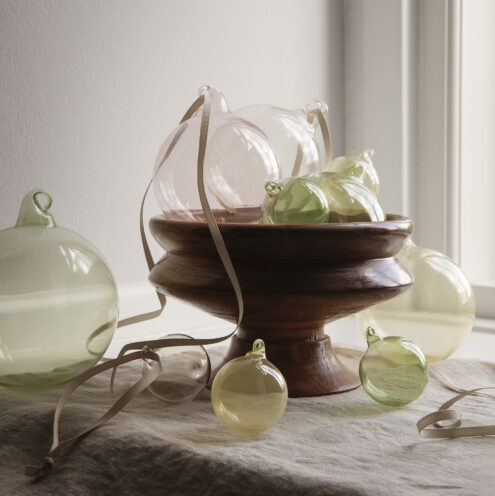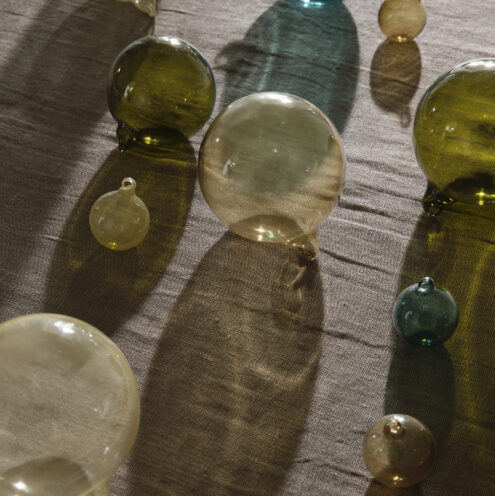 Small Glass Baubles, Set of 8
Usher in the holiday season with the subtle translucent coloured Small Glass Baubles. The delicate small glass spheres beautifully reflect light and are sure to make an elegant and understated impression amongst your holiday decor. Each set is accompanied by a ribbon so that you can hang the baubles from your desired height. Choose from a mixed dark or mixed light set.
$39
Materials:
Mouth-blown painted glass. Polyester ribbon. Two of each colour in each set. Including 2 metre cream coloured ribbon. Wipe with a damp cloth.
Dimensions:
1.6" Dia x 1.8" H