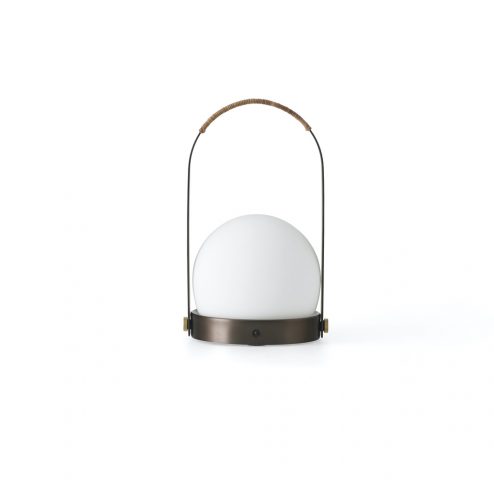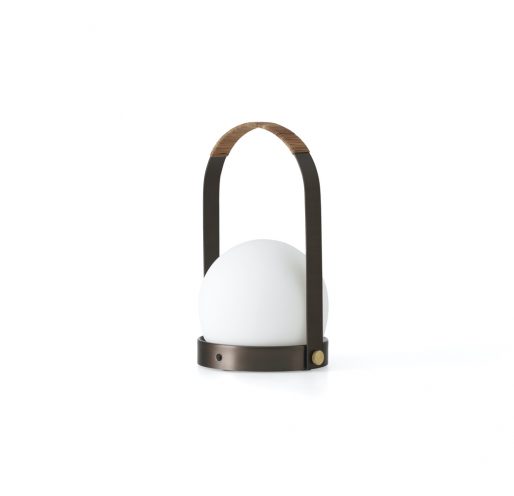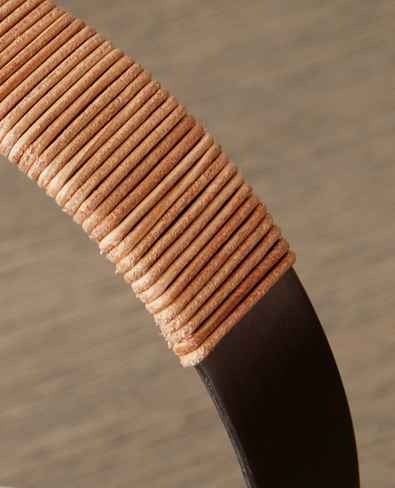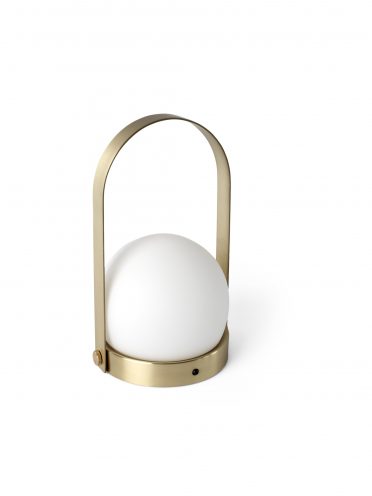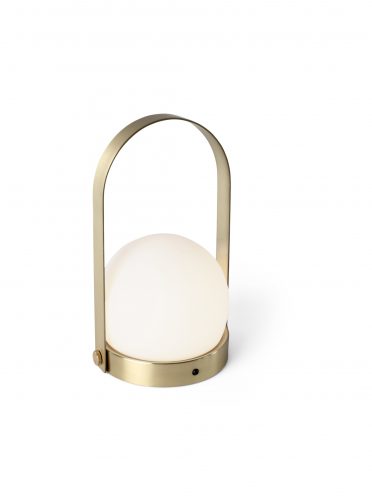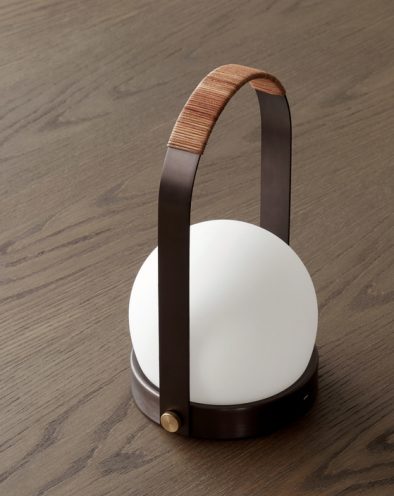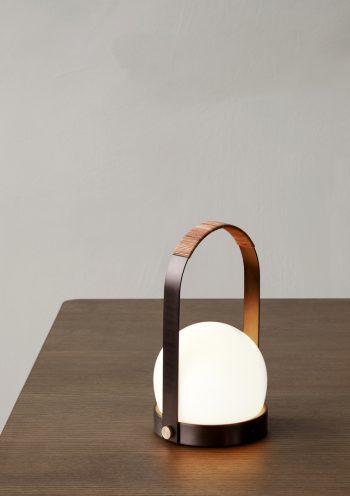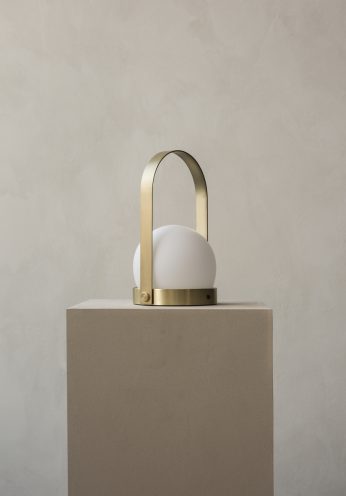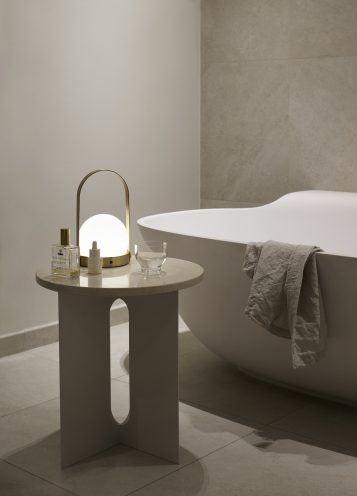 Carrie LED Lamp Brass
Norm Architects for MENU
The Carrie LED Lamp embodies what makes Scandinavian design great: minimalism, innovation, love of light, and the indefinable "hygge". The portability and diffuse glow make it useful for both indoor and outdoor lighting. Designed by Copenhagen-based Norm Architects as a portable, lightweight lamp, the Carrie LED Lamp is unique for its multiple uses and mutability. With a sleek, functional handle and a warm orb of light nestled gently in a basket-like base, the lamp is useful almost anywhere; even on the go, as it is cordless and comes with a USB charger. Move it from your office to your bedside table, to your evening picnic in the park, and in your bicycle basket as you ride home. The cosy light created by this special piece of lighting brings comfort and sophistication wherever you are. Now available in a brushed brass finish and a bronzed brass with leather strap, bringing an additional sense of richness and elegant texture to the sleek lines of the lamp.
MENU Sale   20% off until May 29th
$420 $336
Materials:
Important usage information: To keep the internal battery healthy, only leave the Carrie plugged in during charging, with the lamp off. Do not leave plugged in while in use. Internal LED light source (no bulbs needed). Brushed Brass, mouth blown opal glass with an acid finish. Bronzed aluminum, glass, ABS, PC, brass and leather. Indoor/Outdoor (dry conditions only). 220V, Led panel, 3.2 Watt. Cord Length 50 cm / 19.75". Detachable handle, charging cable and power outlet adapter included. Use a soft dry cloth to clean. Do not use any cleaners with chemicals or harsh abrasives, avoid using water.
Dimensions:
5.81" W x 5.3" D x 9.6" H